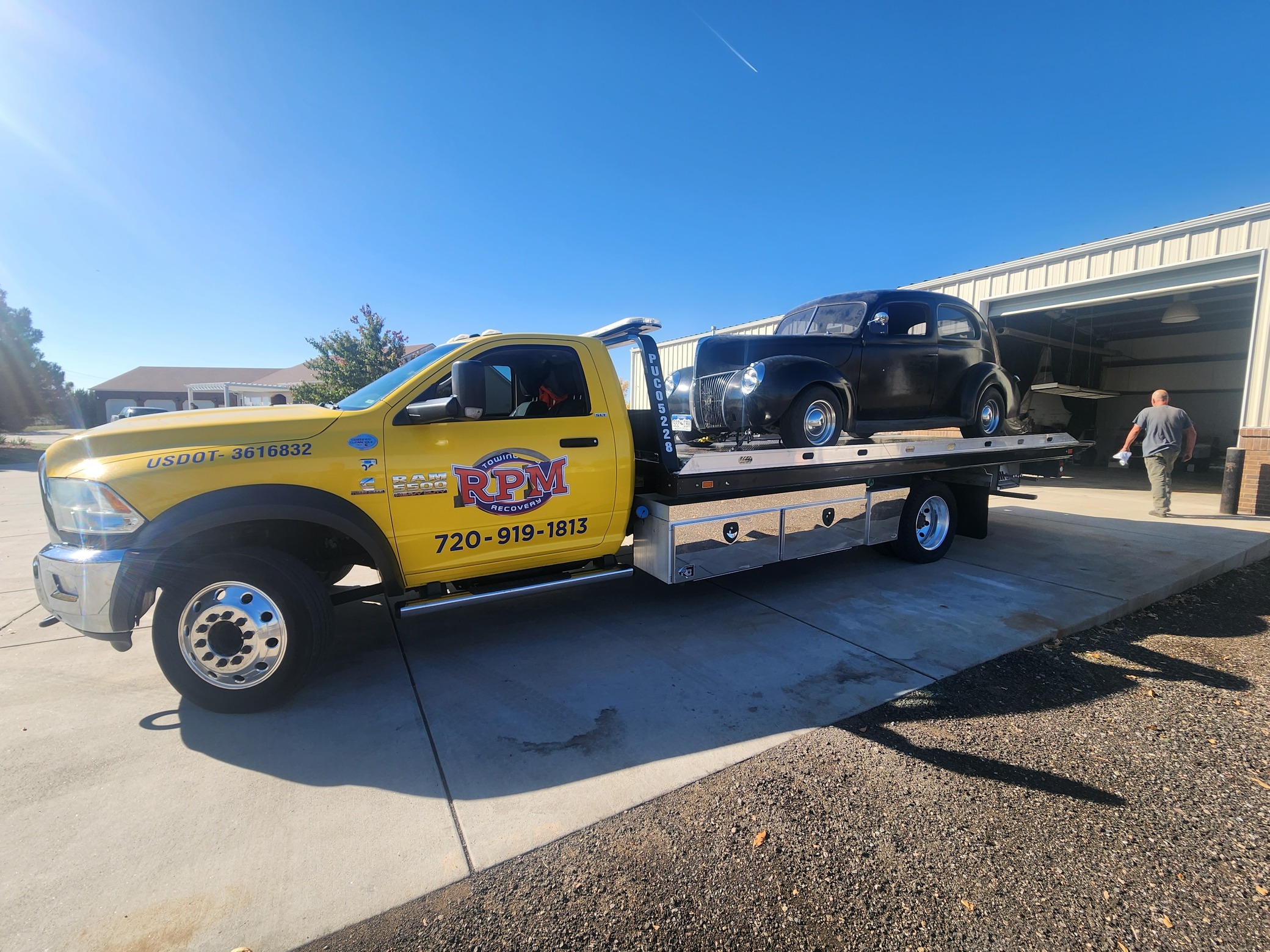 Centennial, CO is a vibrant and thriving city located in the southern suburbs of Denver. Known for its excellent schools, outdoor recreation opportunities, and high standard of living, Centennial is a popular destination for families and professionals alike.
With a population of around 100,000 residents, Centennial is a bustling community that offers something for everyone. The city is home to several parks and trails, including the popular Cherry Creek State Park, which offers camping, fishing, boating, and hiking opportunities.
At Aurora RPM Towing & Recovery, we're proud to serve the people of Centennial and surrounding areas with high-quality towing services. Whether you need assistance with a vehicle breakdown, a jumpstart, or a lockout, our team is here to help. With modern equipment, experienced drivers, and a commitment to customer service, we're the go-to towing company in Centennial.
So if you're ever in need of reliable and professional towing services in Centennial, don't hesitate to give us a call at (303) 731-3863. We're always here to help.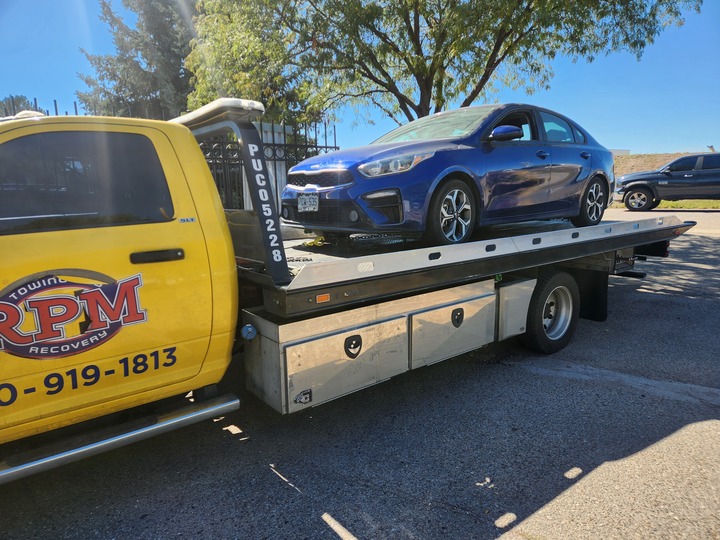 A Unique Plan
The city is bordered by Interstate 25, which acts as a major transportation artery for the region. The highway divides the city into two distinct areas, with most of the businesses located to the west and residential areas to the east.
In our travels to Centennial, we've helped folk on both sides with things like basic towing, fuel delivery, motorcycle towing, and lockout assistance. We know all the exit ramps and when to take them. We also know how to help the stranded motorist in need.
We have extensive experience serving the diverse needs of Centennial's residents and businesses. Our skilled drivers are familiar with the local roads and highways and are equipped with the latest tools and equipment to provide a wide range of towing and roadside assistance services. Whether you need basic tow, fuel delivery, motorcycle towing, or lockout assistance, we are here to help. Our team is available 24/7 to assist with any emergency, and we pride ourselves on providing prompt and reliable service to all of our customers.
Getting To The Game On Time
Jack was on his way to a Broncos game when his truck overheated. It was 30 miles to the next station (okay, maybe not quite that far) and nobody would lend him water out of their cooler.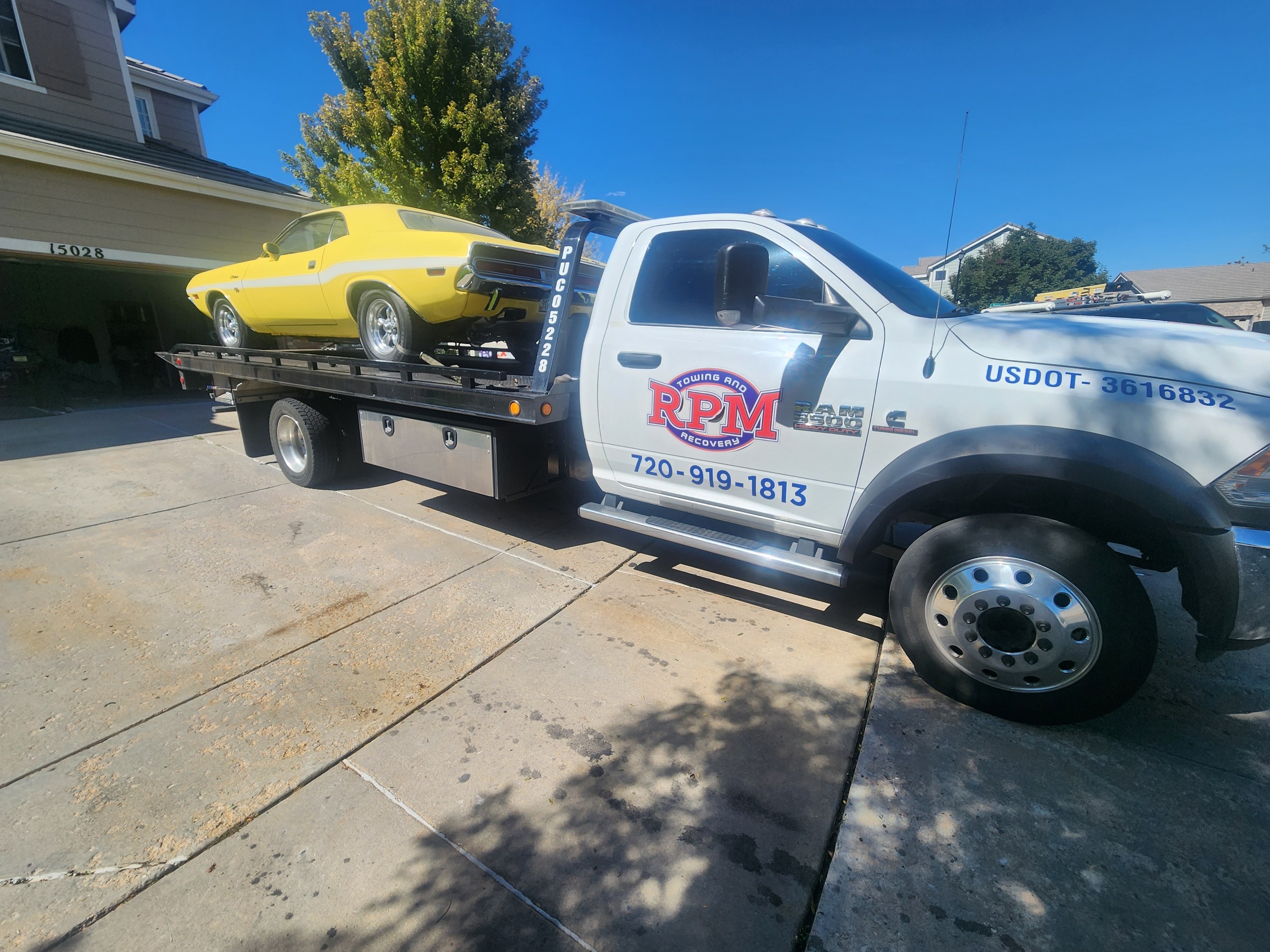 Not that it would have mattered, because the bottom hose of the radiator was blown out and he needed a tow fast. When he called our dispatcher we got out there right away and towed him to a service station where he got the hose replaced. So far as we know, his Broncos ticket didn't go to waste.
Jack's story is familiar to many of us, as we've helped many stranded motorists in the Centennial area over the years. Our team is always ready to provide prompt and reliable towing services to those in need, no matter what the cause of their vehicle trouble may be. Whether it's overheating, an empty gas tank, a dead battery, or some other issue, we are equipped with the tools and expertise to handle it all. We understand the importance of getting our customers back on the road as quickly and safely as possible, and we work hard to ensure that they are satisfied with our services. So if you ever find yourself in a bind in Centennial, just give us a call and we'll be there to help in no time.
Dial (303) 731-3863.
Aurora RPM Towing & Rcovery: Bringing You Back on the Road to Safety, Anytime and Anywhere
Aurora RPM Towing & Recovery is a trusted and dependable towing and recovery service provider serving Aurora, Colorado, and the surrounding areas. With our experienced team and modern fleet of tow trucks, we are committed to providing prompt and reliable assistance whenever you find yourself in need. Whether it's a breakdown, accident recovery, or simply transporting your vehicle to a different location, Aurora RPM Towing & Recovery is ready to lend a helping hand. Our skilled and professional drivers ensure the safe handling of your vehicle, while our 24/7 availability means we are always there when you need us the most. With a dedication to customer satisfaction and a track record of excellence, Aurora RPM Towing & Recovery is the go-to choice for all your towing and recovery needs.