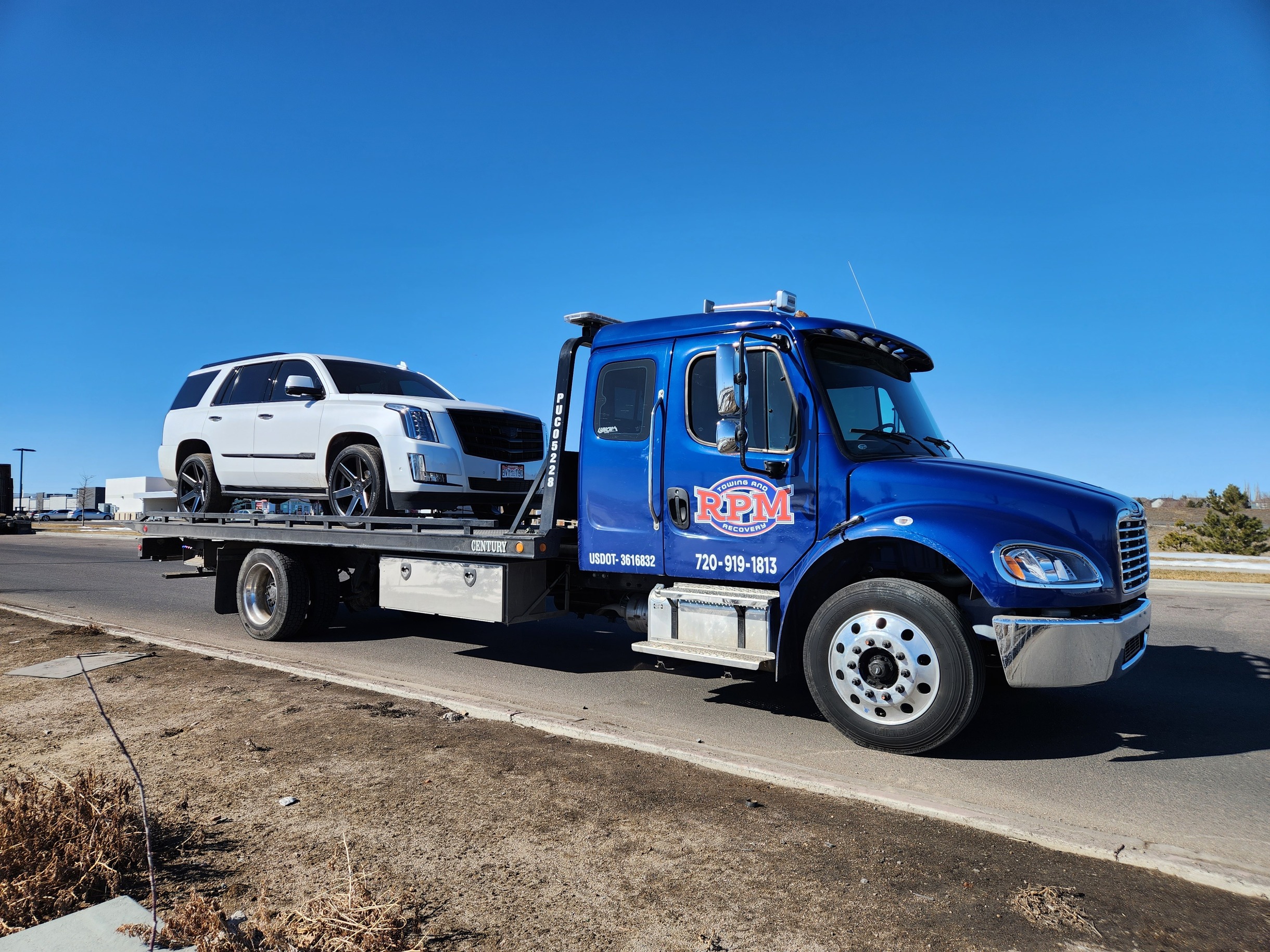 Glendale is a small but vibrant city located in Arapahoe County, Colorado, just south of Denver. With a population of around 5,200 residents, Glendale is known for its thriving business community, which includes a wide range of shops, restaurants, and entertainment venues.
One of Glendale's most notable attractions is the Cherry Creek Shopping Center, a world-renowned mall that features over 160 stores and restaurants, including luxury brands like Louis Vuitton and Tiffany & Co. The city is also home to Infinity Park, a state-of-the-art sports and entertainment complex that hosts a variety of events throughout the year, including rugby games, concerts, and festivals.
Despite its small size, Glendale is a dynamic and exciting city that offers something for everyone. Whether you're looking to shop, dine, or enjoy outdoor recreation, Glendale is a great place to explore and experience the best of Colorado living.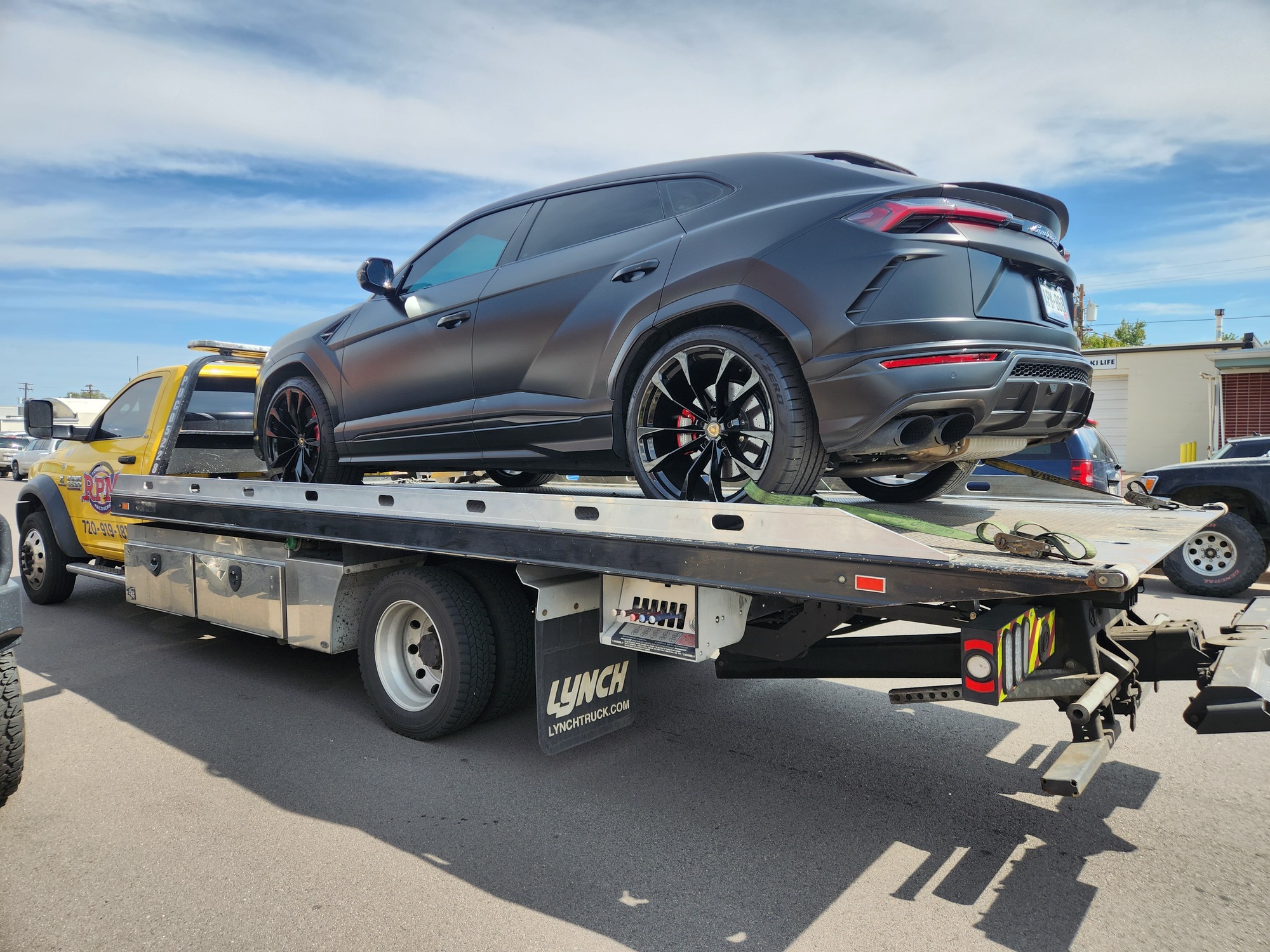 Quality Towing, Low Fees
At Aurora RPM Towing & Recovery, we pride ourselves on offering top-quality towing and recovery services to the community of Glendale at affordable rates. Our team of experienced and punctual drivers is an expert in towing, winching, accident recovery, and more, ensuring that we can handle any towing or roadside assistance needs that may arise.
Our commitment to providing low fees and exceptional service has made us a trusted partner to Glendale residents and businesses alike. Whether you need a simple jumpstart, a lockout service, or a full-scale accident recovery, our team is always ready and willing to assist.
With our extensive knowledge of the Glendale area and surrounding communities, you can trust that we will arrive promptly and efficiently to handle your towing or recovery needs. Our goal is to provide our customers with peace of mind, knowing that they can rely on us for top-quality service at a fair price. When it comes to towing in Glendale, Aurora RPM Towing & Recovery has you covered.
Battery Trouble: One Story Of How We Can Help
Michelle found herself in a tough spot when her SUV broke down on Belcaro Lane due to a ruptured battery and corroded terminals. Fortunately, she called Aurora RPM Towing & Recovery for help.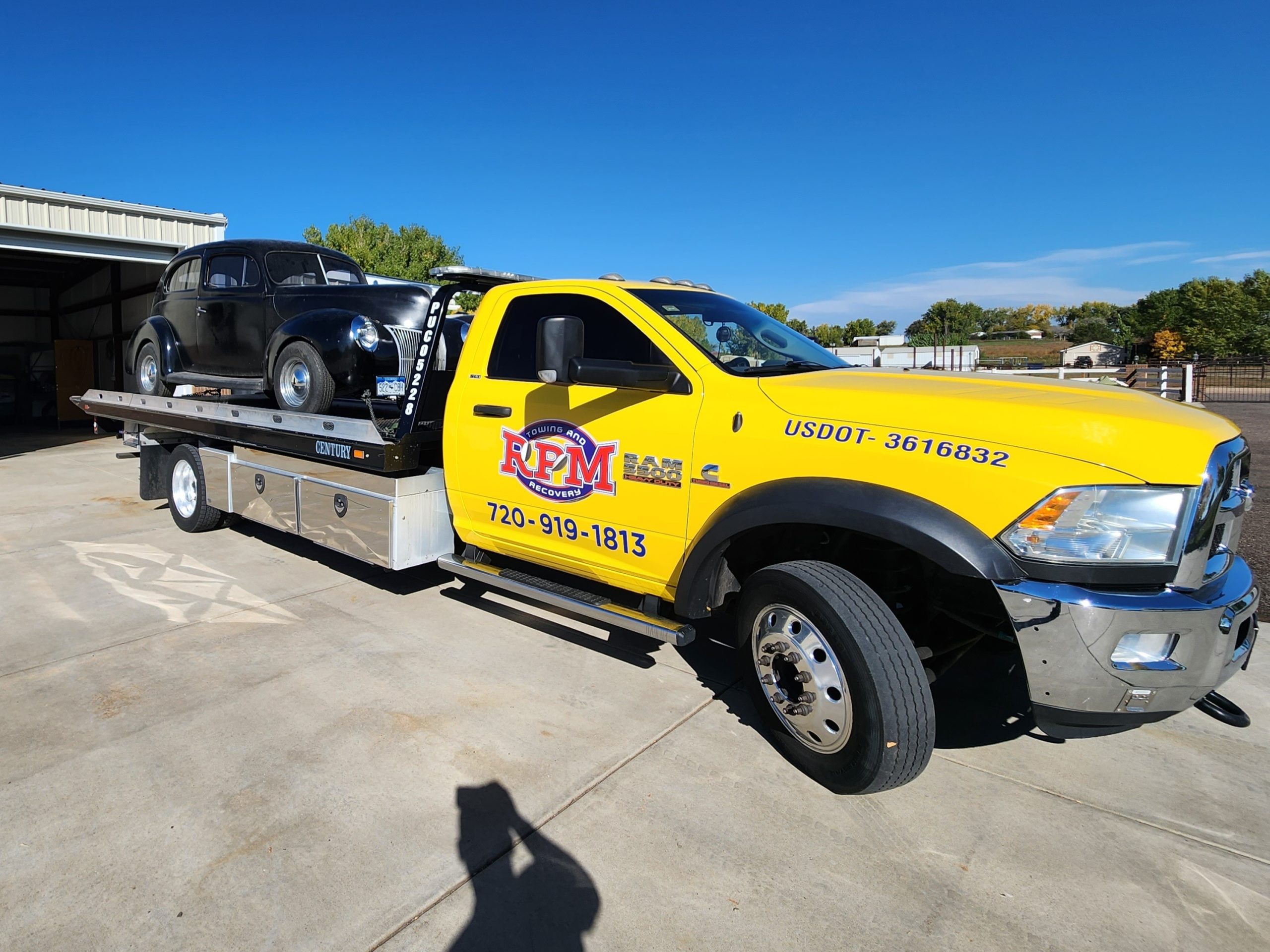 Our team quickly dispatched one of our expert drivers to Michelle's location, equipped with the necessary tools and a new battery to get her vehicle up and running again. Our driver arrived promptly, assessed the situation, and replaced the damaged battery, taking care to ensure that all connections were clean and secure.
Thanks to the timely and professional assistance of our driver, Michelle was able to get back on the road with minimal delay or hassle. Our team takes pride in providing top-quality towing and roadside assistance services to customers in need, and we're always ready to go the extra mile to ensure that they receive prompt, reliable service.
Aurora RPM Towing & Recovery is dedicated to providing top-quality towing and roadside assistance services to customers throughout the Denver metropolitan area, including Glendale. Our team of experienced and friendly drivers is equipped with the latest tools and equipment and is committed to delivering prompt and reliable service at affordable rates. Whether you need a tow, a jumpstart, or help with a lockout or fuel delivery, you can trust Aurora RPM Towing & Recovery to have your back.
Dial (303) 731-3863.
Aurora RPM Towing & Rcovery: Bringing You Back on the Road to Safety, Anytime and Anywhere
Aurora RPM Towing & Recovery is a trusted and dependable towing and recovery service provider serving Aurora, Colorado, and the surrounding areas. With our experienced team and modern fleet of tow trucks, we are committed to providing prompt and reliable assistance whenever you find yourself in need. Whether it's a breakdown, accident recovery, or simply transporting your vehicle to a different location, Aurora RPM Towing & Recovery is ready to lend a helping hand. Our skilled and professional drivers ensure the safe handling of your vehicle, while our 24/7 availability means we are always there when you need us the most. With a dedication to customer satisfaction and a track record of excellence, Aurora RPM Towing & Recovery is the go-to choice for all your towing and recovery needs.