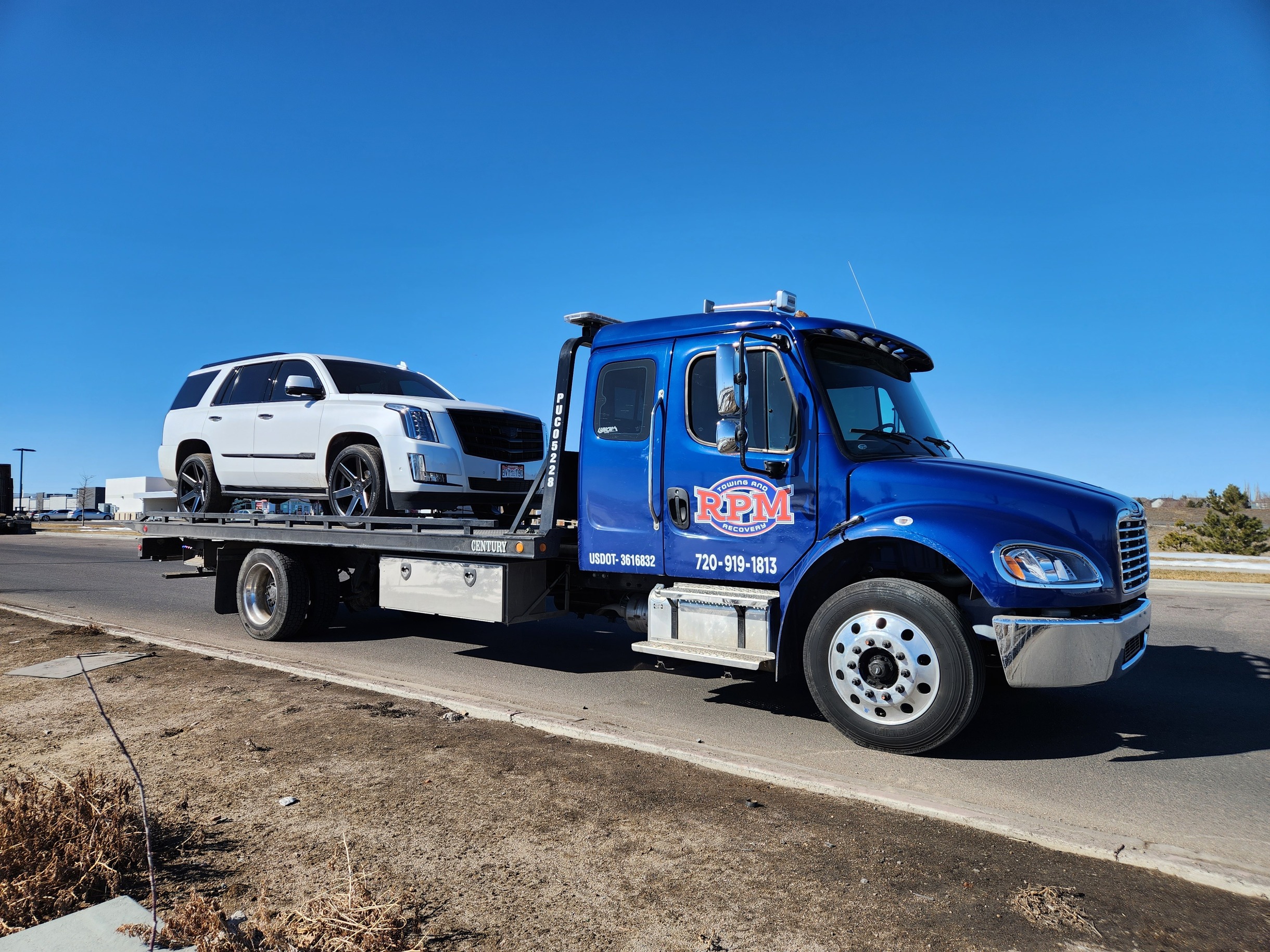 We understand that the residents of Aurora have unique towing and roadside assistance needs, and at Aurora RPM Towing & Recovery, we are proud to offer a wide range of customized services to meet those needs. Our services include towing for various vehicles, such as cars, trucks, SUVs, crossovers, motorcycles, and EVs, as well as fuel delivery, jump-starts, lockout solutions, and accident scene clearance for all types of vehicles. With our experienced professionals and state-of-the-art equipment, we provide prompt and safe services, prioritizing your safety at all times. You can trust us to get you back on the road swiftly and securely.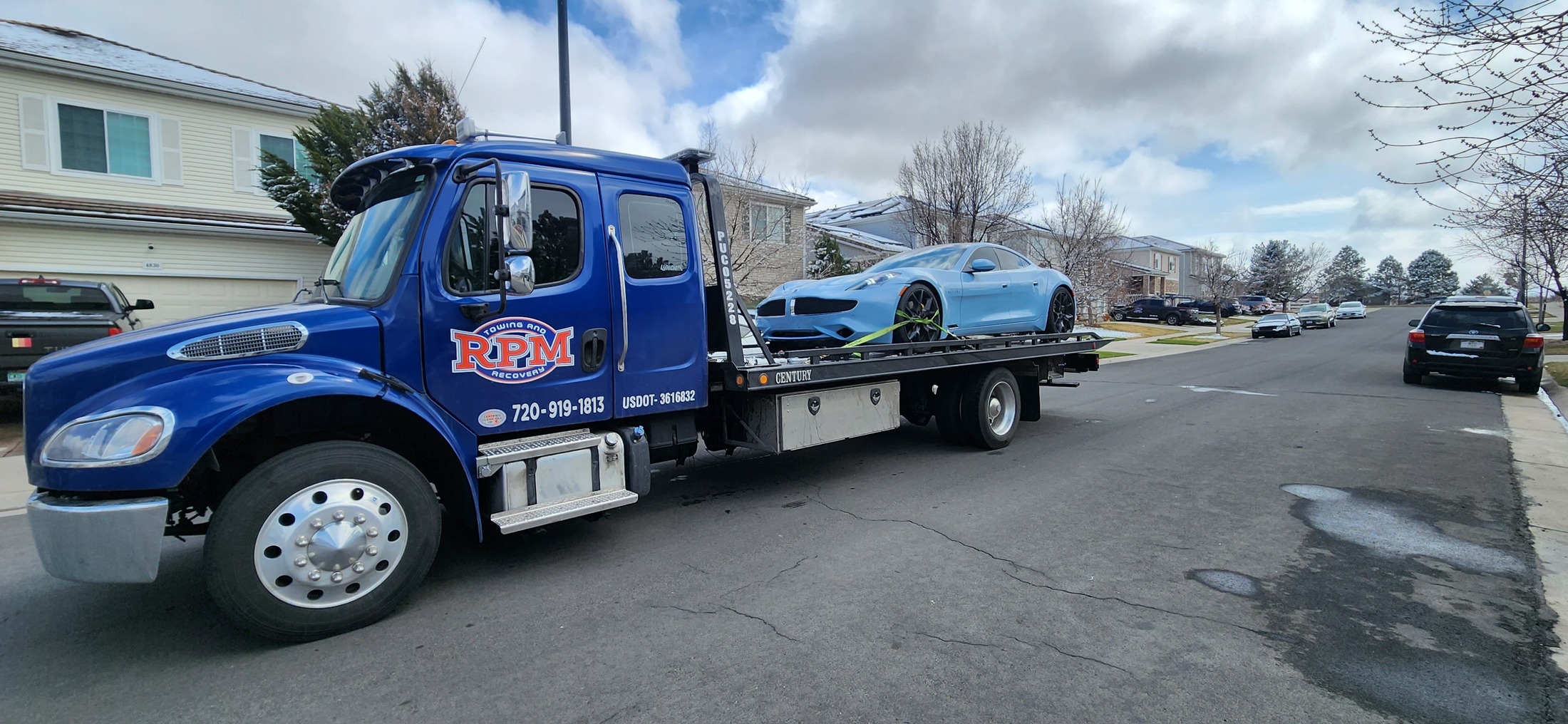 In addition, we offer 24/7 emergency roadside assistance services that cover all your needs, including towing, winching, wrecking, fuel delivery, jump-starts, and lockout assistance. Our expert drivers are dedicated to providing quick and secure service, with your satisfaction and safety as their top priority. Save our number for immediate access to reliable help in any emergency.
Aurora RPM Towing & Recovery takes pride in delivering a dependable and trustworthy towing and roadside assistance experience, providing our valued customers with the following benefits: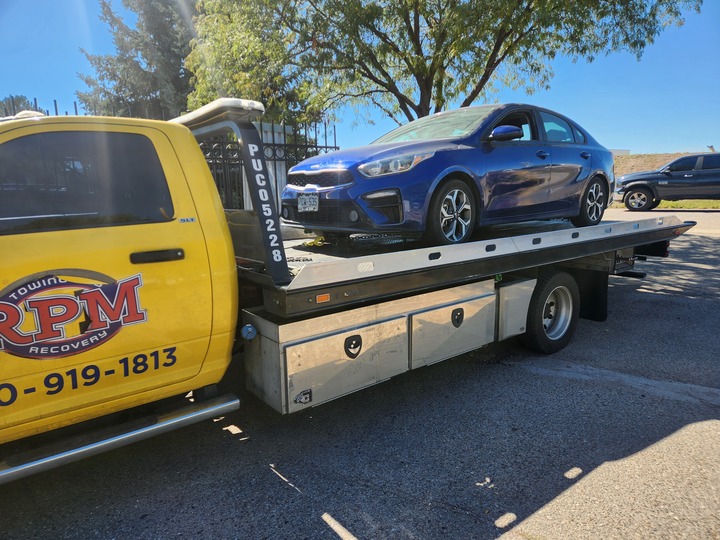 High-quality assistance & reliable trucks

"Good Joe" drivers who always know just what to do

Competitive rates

Powerful equipment for all kinds of roadside issues

24/7 help that never keeps you waiting
When you need a roadside rescue, don't call for some comic book hero; trust Aurora RPM Towing & Recovery instead. We'll show up without the funny costumes and bad puns. Our primary focus is on providing fast and reliable services to get you back on the road and feeling safe again. We specialize in a wide range of services, including towing, winching, wrecking, fuel delivery, jumpstarts, and lockouts, all with a strong emphasis on your safety and satisfaction.
Our Clients Have Lots To Say
At Aurora RPM Towing & Recovery, we're proud of the positive impact we've had on the lives of our customers. Here are a few testimonials from satisfied customers:
"My transport industry can always depend on Aurora RPM Towing & Recovery." – J. E.

"Easily the finest towing company around. I'm glad to have their number." – Mildred C.

"Many towing companies are maligned, but not these guys. They do a great job." – Dan. D.

"Other towing services will need to step up their game if they expect to compete." – B. Knight
At Aurora RPM Towing & Recovery, our commitment is to provide every customer with a positive experience through fast, efficient, and reliable roadside assistance services. Our experienced and courteous drivers have built a reputation for delivering exceptional service. With our competitive rates, honesty, and 24/7 availability, we are the preferred choice for residents across our fine region.
Whether you need towing, winching, fuel delivery, jumpstarts, or lockout assistance, contact us and see why so many of our customers are satisfied with what we can do.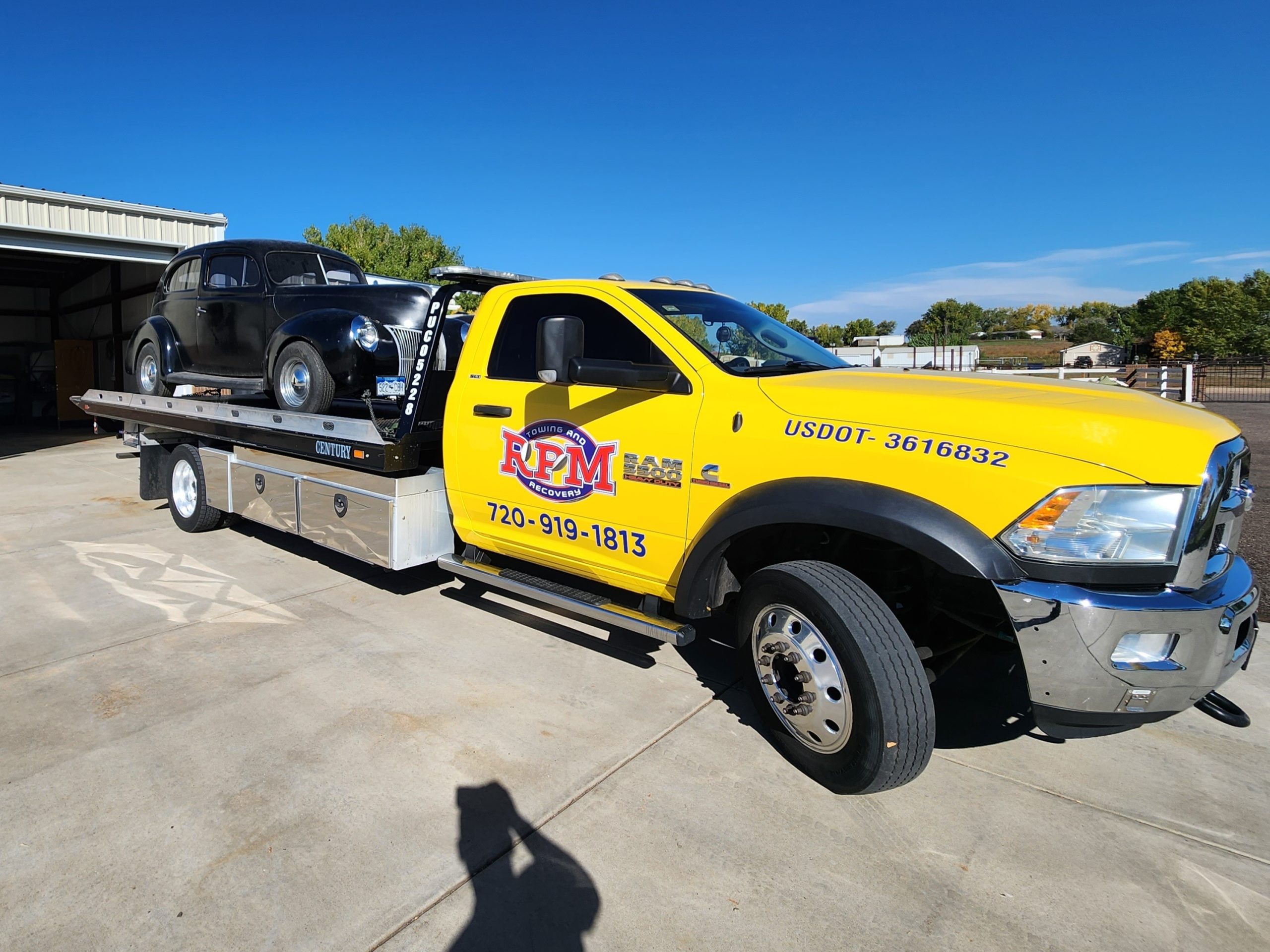 Safe, Efficient Towing For Aurora Area Motorists
At Aurora RPM Towing & Recovery, the safety and convenience of drivers are our top priorities. We've got a team of skilled professionals equipped with state-of-the-art technology and 24/7 availability to provide fast and efficient solutions for any roadside emergency. We are dedicated to delivering reliable and professional service throughout the entire county.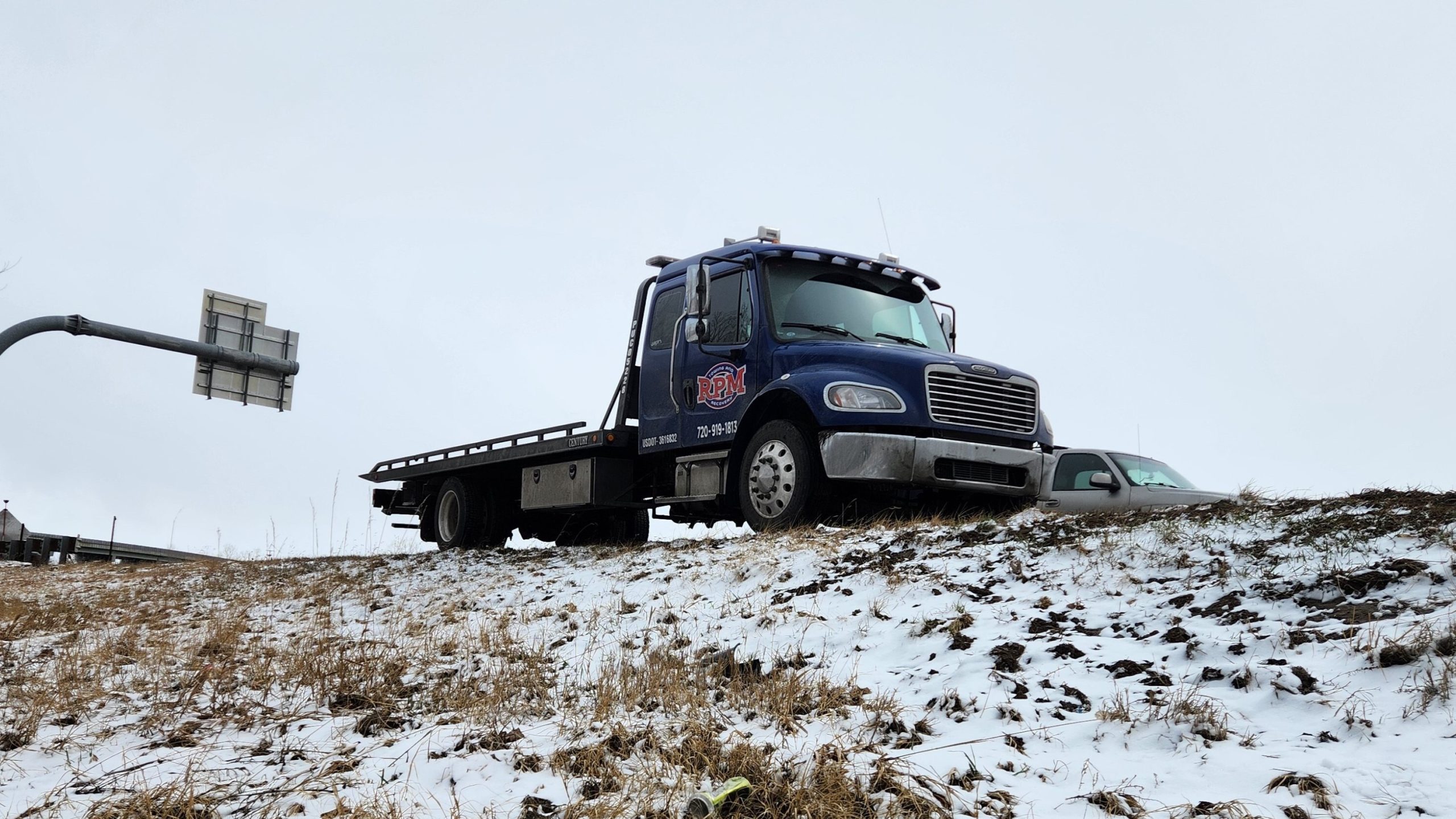 Rest assured, our drivers are experienced and familiar with the roads all over the three-county area of Aurora. Most of them have been living here for a long time and easily know how to find even the most remote of locations. And now that you've found us, you can reap the benefits of a trustworthy towing service.
Customer satisfaction comprises punctual, quality service that is as consistent as it is strong. We always provide that, plus transparent and reasonable pricing. Our mission is to deliver timely and efficient solutions to any roadside issue while always prioritizing your needs.
Areas We Service
Aurora RPM Towing & Recovery provides comprehensive towing and roadside assistance services to the entire Aurora area of Colorado. Here's a list of just some of the towns that we serve.
Aurora

Centennial

Parker

Littleton

Englewood

Castle Rock

Highlands Ranch

Lone Tree

Commerce City

Brighton

Thornton

Northglenn

Westminster

Federal Heights

Sheridan

Bennett

Deer Trail

Strasburg

Watkins

Kiowa



Wherever you may be in Arapahoe, Douglas, or Adams County, you can count on our prompt and dependable service. Our experienced drivers possess in-depth knowledge of the area and can arrive at your location within a matter of minutes. Whether you require towing, winching, fuel delivery, jump-starting, or lockout assistance, we've got your back. 
As a well-established company that has been in operation for days long gone by, we have the requisite expertise and skills to ensure your safe and efficient return to the road. Call us today at 303-731-3863!
Aurora RPM Towing & Rcovery: Bringing You Back on the Road to Safety, Anytime and Anywhere
Aurora RPM Towing & Recovery is a trusted and dependable towing and recovery service provider serving Aurora, Colorado, and the surrounding areas. With our experienced team and modern fleet of tow trucks, we are committed to providing prompt and reliable assistance whenever you find yourself in need. Whether it's a breakdown, accident recovery, or simply transporting your vehicle to a different location, Aurora RPM Towing & Recovery is ready to lend a helping hand. Our skilled and professional drivers ensure the safe handling of your vehicle, while our 24/7 availability means we are always there when you need us the most. With a dedication to customer satisfaction and a track record of excellence, Aurora RPM Towing & Recovery is the go-to choice for all your towing and recovery needs.