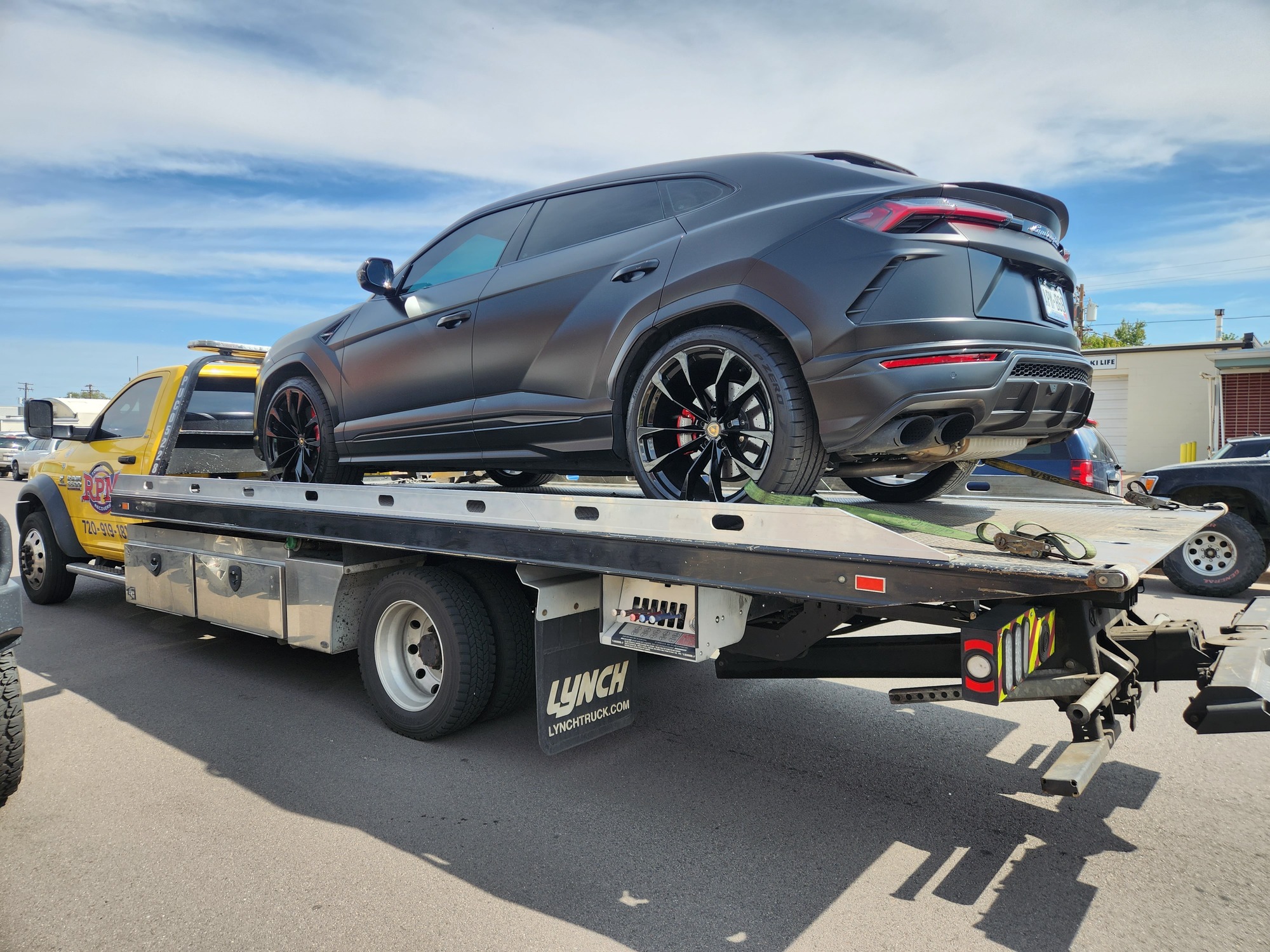 Foxfield is a small, rural town located in Arapahoe County, Colorado. With a population of just over 700 residents, it is one of the smallest towns in the state. Despite its small size, Foxfield boasts a rich history and a strong sense of community.
Originally settled in the late 1800s, Foxfield was named after an early settler named Charles Fox. The town has since evolved into a quiet, residential community with several local businesses, including restaurants, shops, and small farms.
One of the unique features of Foxfield is its emphasis on preserving its natural beauty and open spaces. The town is home to several parks and outdoor recreation areas, including the Foxfield Riding School and the Cherry Creek Valley Ecological Park.
At Aurora RPM Towing & Recovery, we are proud to provide towing and roadside assistance services to the residents and visitors of Foxfield. Whether you're a local farmer in need of equipment towing or a visitor who has run out of gas, our team is here to help you get back on the road. Call us at (303) 731-3863 for fast towing services in Foxfield, CO!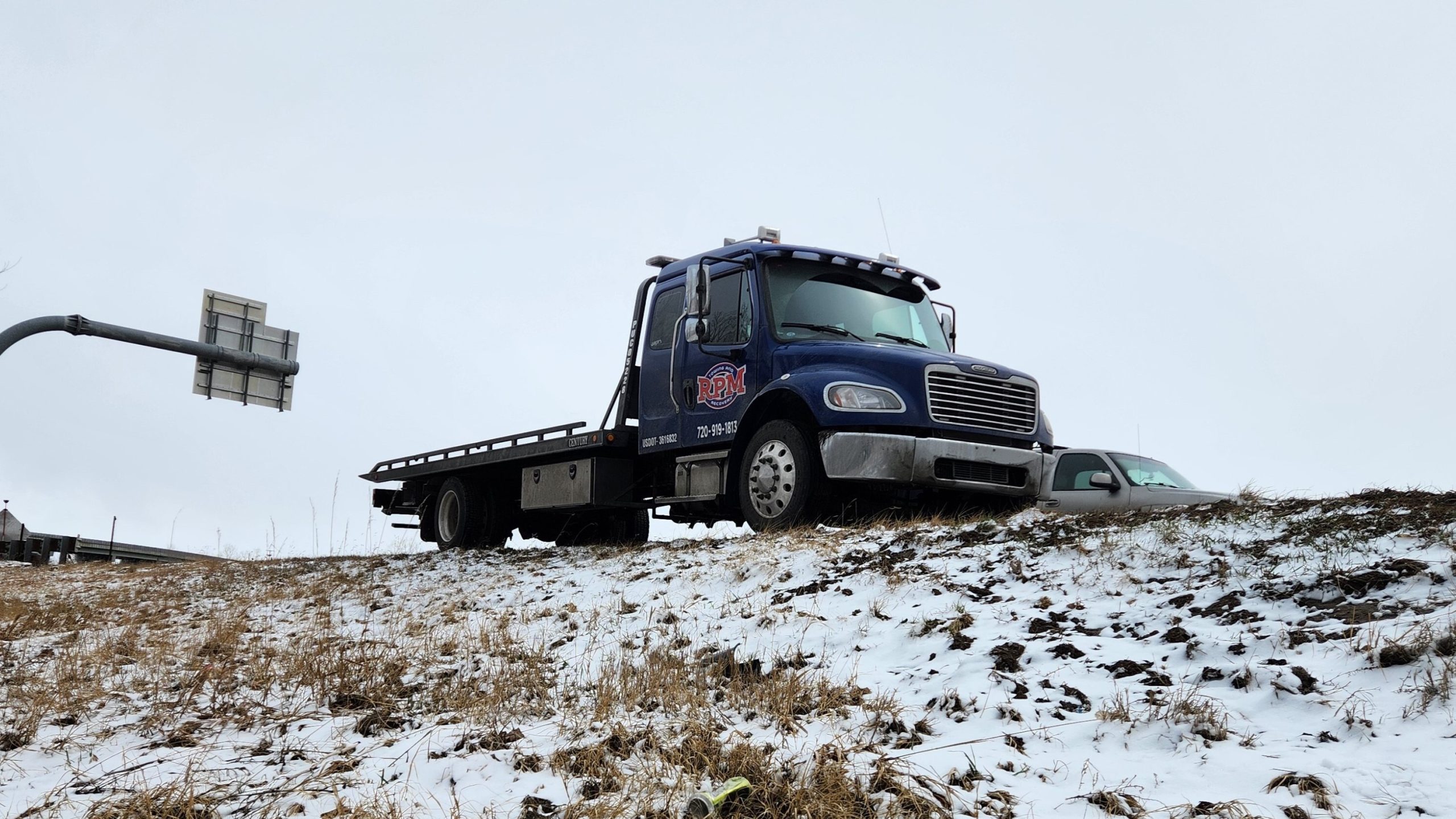 We Love Coming Here
At Aurora RPM Towing & Recovery, we truly enjoy serving this quiet, picturesque community. Mind you, our drivers don't like the idea of you being stuck in need of a tow, but when the situation occurs, nobody here complains about having to visit Foxfield.
Because Foxfield is such a tight-knit community, we take pride in being a trusted partner for local residents and business owners. We understand that getting stranded on the side of the road can be a stressful experience, which is why we strive to provide fast and reliable towing and roadside assistance services.
Our drivers also enjoy the opportunity to explore the natural beauty of Foxfield. From the rolling hills to the quaint farms and ranches, there is something special about this little town. While we never want to see anyone in need of a tow, we do appreciate the opportunity to serve the people of Foxfield and be a part of this pretty little corner of Colorado.
A Tow From Foxfield To Parker
When Dale, a local farmer in Foxfield, needed assistance with towing his farming equipment to Parker for repairs, Aurora RPM Towing & Recovery was more than happy to help.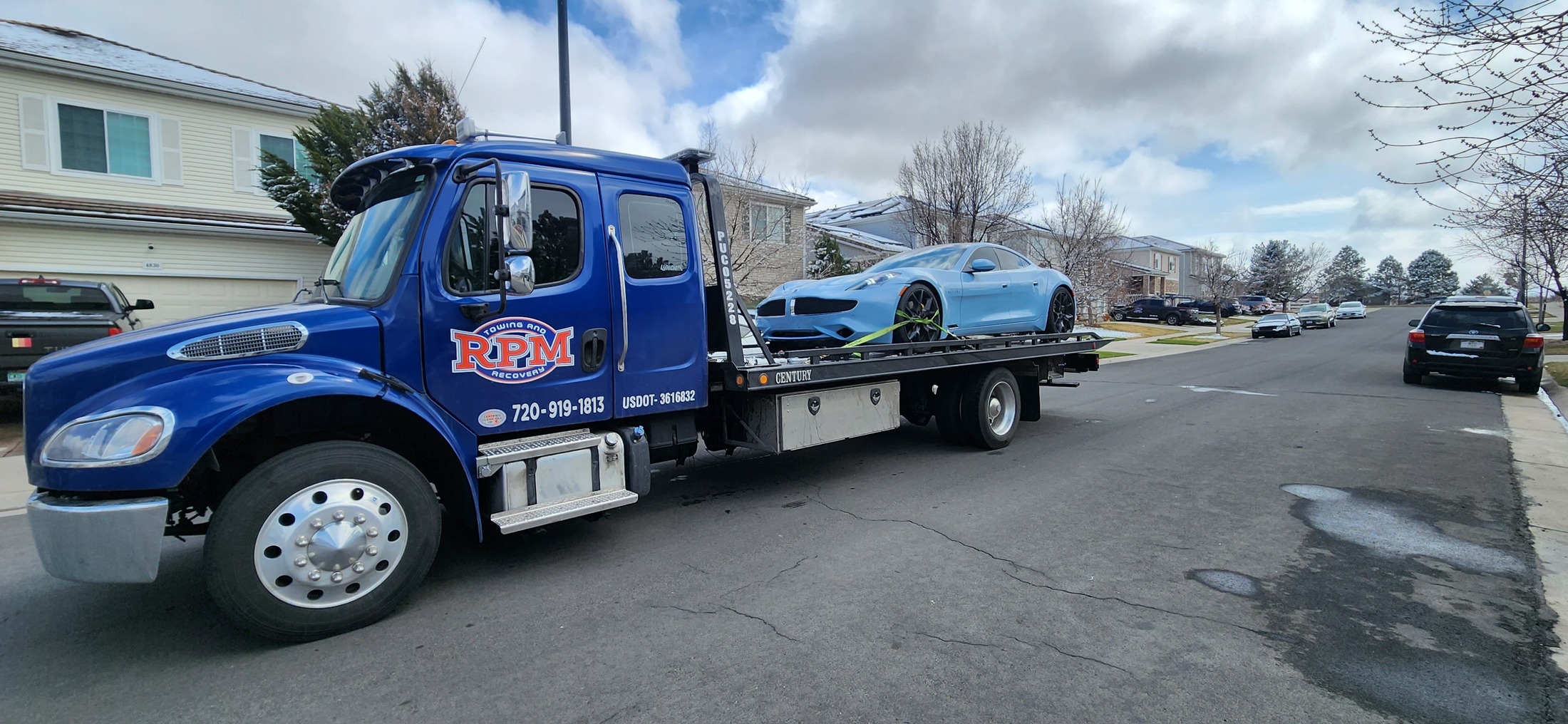 We understand that farmers rely on their equipment to do their work and that any delay or breakdown can have serious consequences.
Our team arrived promptly at Dale's homestead in Foxfield, and with our modern equipment and expertise, we safely towed his machinery to Parker for the necessary repairs. Our drivers take pride in their ability to handle any towing job, big or small, and to provide efficient and reliable service to our customers. We also offer a wide range of services, including motorcycle towing, cheap towing, truck towing, and more!
We believe that we must support the local community, and helping farmers like Dale is just one of the ways we do so. At Aurora RPM Towing & Recovery, we're committed to serving the people of Foxfield and surrounding areas with the highest level of professionalism and care. Call us at (303) 731-3863!
Aurora RPM Towing & Rcovery: Bringing You Back on the Road to Safety, Anytime and Anywhere
Aurora RPM Towing & Recovery is a trusted and dependable towing and recovery service provider serving Aurora, Colorado, and the surrounding areas. With our experienced team and modern fleet of tow trucks, we are committed to providing prompt and reliable assistance whenever you find yourself in need. Whether it's a breakdown, accident recovery, or simply transporting your vehicle to a different location, Aurora RPM Towing & Recovery is ready to lend a helping hand. Our skilled and professional drivers ensure the safe handling of your vehicle, while our 24/7 availability means we are always there when you need us the most. With a dedication to customer satisfaction and a track record of excellence, Aurora RPM Towing & Recovery is the go-to choice for all your towing and recovery needs.