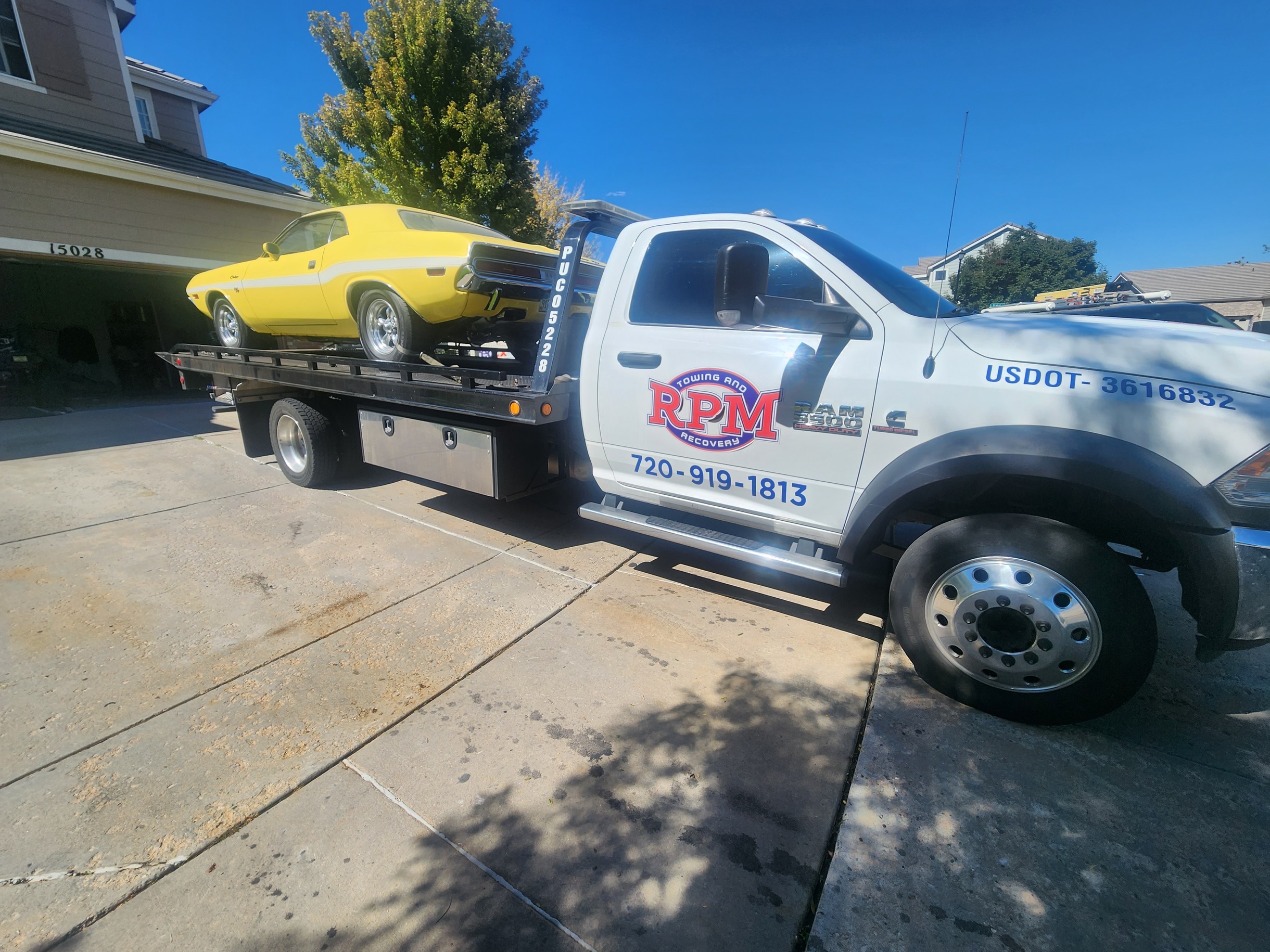 Commerce City is a diverse and rapidly growing city located in Adams County, Colorado, just northeast of Denver. Known as the "Gateway to the Rockies," Commerce City offers residents and visitors easy access to the stunning Rocky Mountains, while still providing a bustling urban environment. The city's rich history is tied to the railroad and agricultural industries, with many historic buildings and landmarks still preserved today.
In recent years, Commerce City has undergone a significant transformation, with new development projects, public parks, and community centers contributing to a thriving and dynamic city. The city is home to several notable attractions, including Dick's Sporting Goods Park, the largest soccer-specific stadium in the United States, and the Rocky Mountain Arsenal National Wildlife Refuge, a 27-square-mile refuge that serves as a habitat for over 300 species of wildlife.
Commerce City also offers an array of recreational opportunities, including miles of hiking and biking trails, multiple parks and sports fields, and a state-of-the-art recreation center. With its unique blend of urban amenities and natural beauty, Commerce City is a city on the rise and a great place to live, work, and play. Call us today at (303) 731-3863 for all your towing and recovery needs in Commerce City, CO!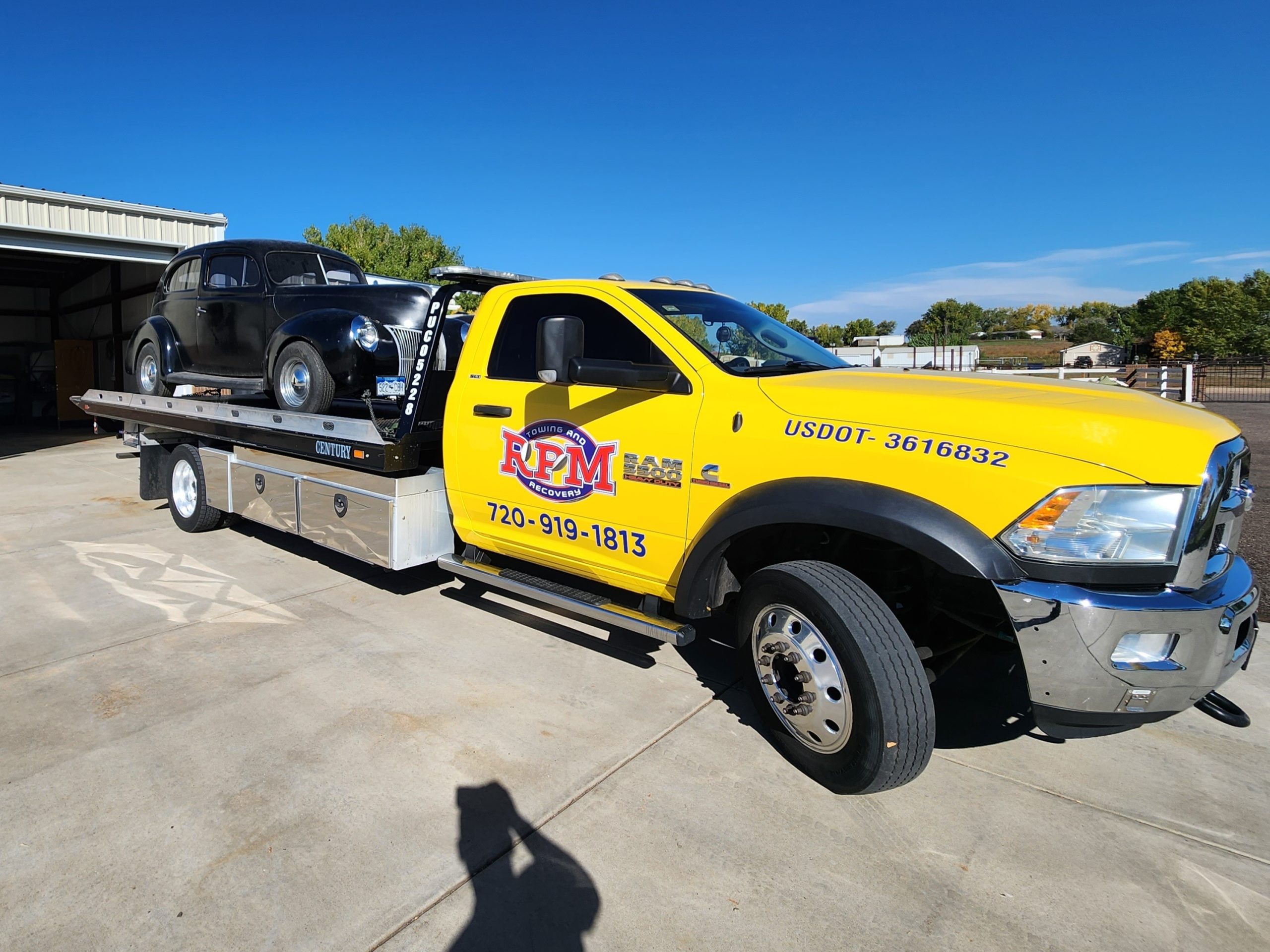 When Commerce City Residents Need A Tow
At Aurora RPM Towing & Recovery, we are committed to providing reliable and efficient towing and recovery services to the residents and businesses of Commerce City. Our team is always ready to assist with jumpstarts, lockouts, fuel delivery, and more, ensuring that our customers get back on the road as quickly and safely as possible. With our 24/7 dispatch services, Commerce City can trust that we are always just a phone call away, ready to respond to any towing or roadside assistance needs. We take pride in being a trusted partner to the Commerce City community and are dedicated to providing the highest quality service with a friendly and professional attitude.
No other towing company in the tri-county area brings help to your side quite like the good people at Aurora RPM Towing & Recovery. It's our creed to be there whenever you need us.
Jake found himself in a difficult situation when his car broke down on the north end of Commerce City, on East 63rd Avenue. His serpentine belt had broken due to a faulty tensioner, leaving him stranded and unable to drive his car. Fortunately, Jake reached out to Aurora RPM Towing & Recovery for help.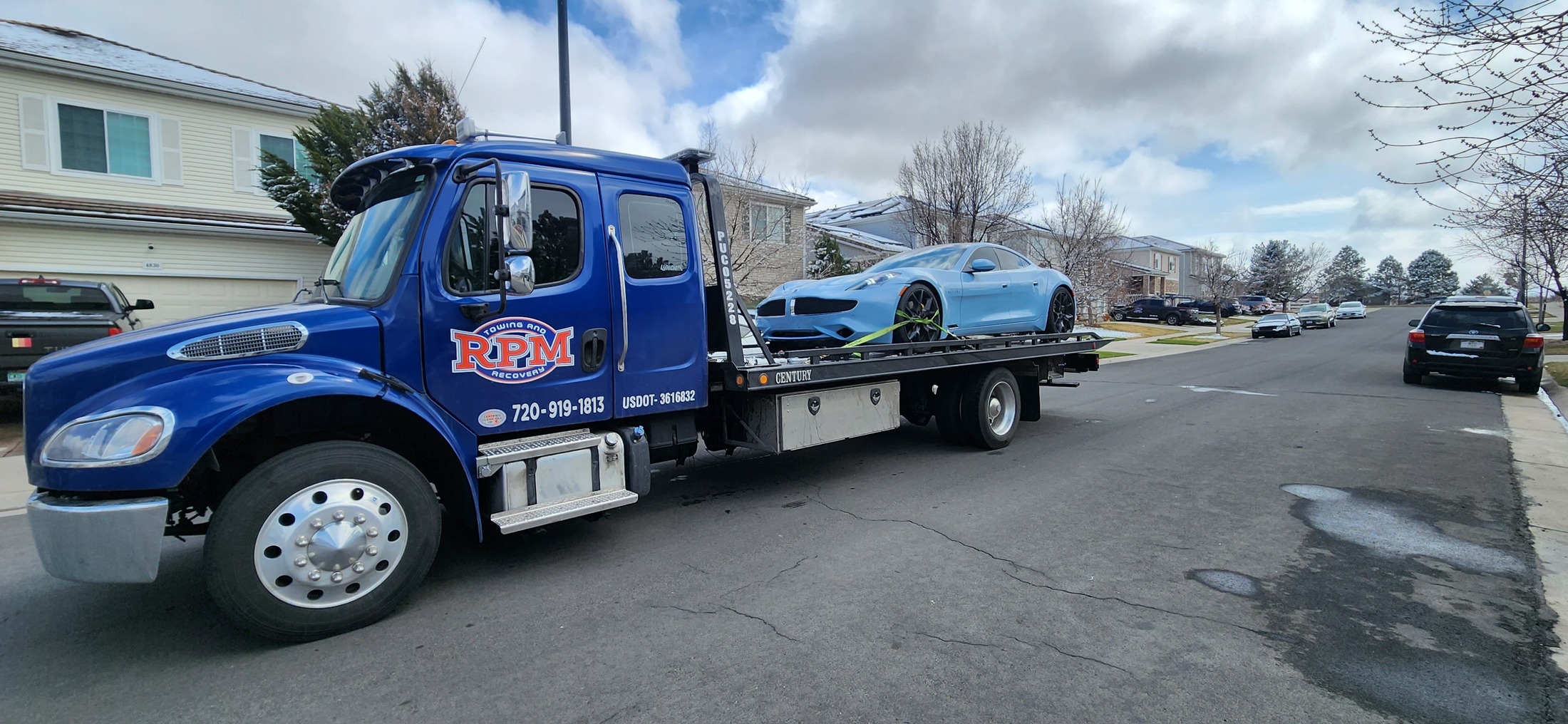 Our team quickly dispatched one of our experienced drivers to Jake's location, and within minutes the driver arrived to give him a tow. Our driver used the latest towing equipment and techniques to safely transport Jake's vehicle to a nearby mechanic.
Throughout the process, our team provided Jake with clear communication and friendly service, ensuring that he felt supported and informed every step of the way. Thanks to the prompt and professional assistance of Aurora RPM Towing & Recovery, Jake was able to quickly and safely resolve his car troubles and get back on the road.
This is just one example of how we can help. Give us a call whenever the need arises.
Aurora RPM Towing & Rcovery: Bringing You Back on the Road to Safety, Anytime and Anywhere
Aurora RPM Towing & Recovery is a trusted and dependable towing and recovery service provider serving Aurora, Colorado, and the surrounding areas. With our experienced team and modern fleet of tow trucks, we are committed to providing prompt and reliable assistance whenever you find yourself in need. Whether it's a breakdown, accident recovery, or simply transporting your vehicle to a different location, Aurora RPM Towing & Recovery is ready to lend a helping hand. Our skilled and professional drivers ensure the safe handling of your vehicle, while our 24/7 availability means we are always there when you need us the most. With a dedication to customer satisfaction and a track record of excellence, Aurora RPM Towing & Recovery is the go-to choice for all your towing and recovery needs.