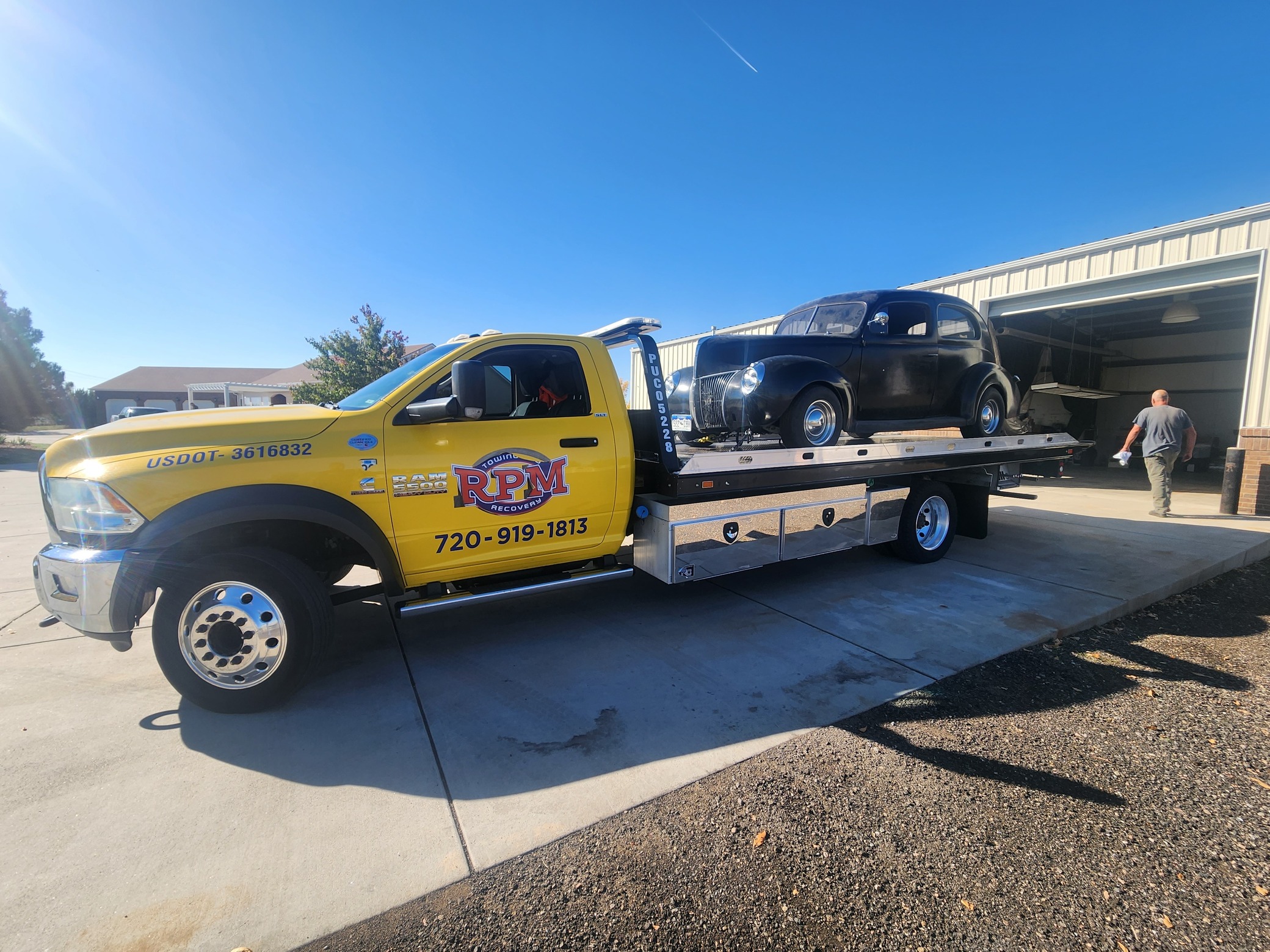 Littleton, Colorado is a charming city located just south of Denver. With a population of over 44,000 people, it's known for its beautiful parks, historic downtown, and excellent schools.
At Aurora RPM Towing & Recovery, we're proud to serve the motorists of Littleton with our top-notch towing and roadside assistance services. Whether you're stranded on the side of the road because of a flat tire, dead battery, or in need of other emergency services, like lockouts and jumpstarts, we're always ready to assist you.
We understand that your time is valuable, and we work hard to provide you with the fastest, most efficient service possible. Our team of experienced technicians is equipped with the latest tools and equipment to handle any towing or roadside assistance situation.
So, whether you're exploring the parks and trails of Littleton, or commuting to work in Denver, you can count on Aurora RPM Towing & Recovery to provide you with the highest level of service and support. Call us at (303) 731-3863!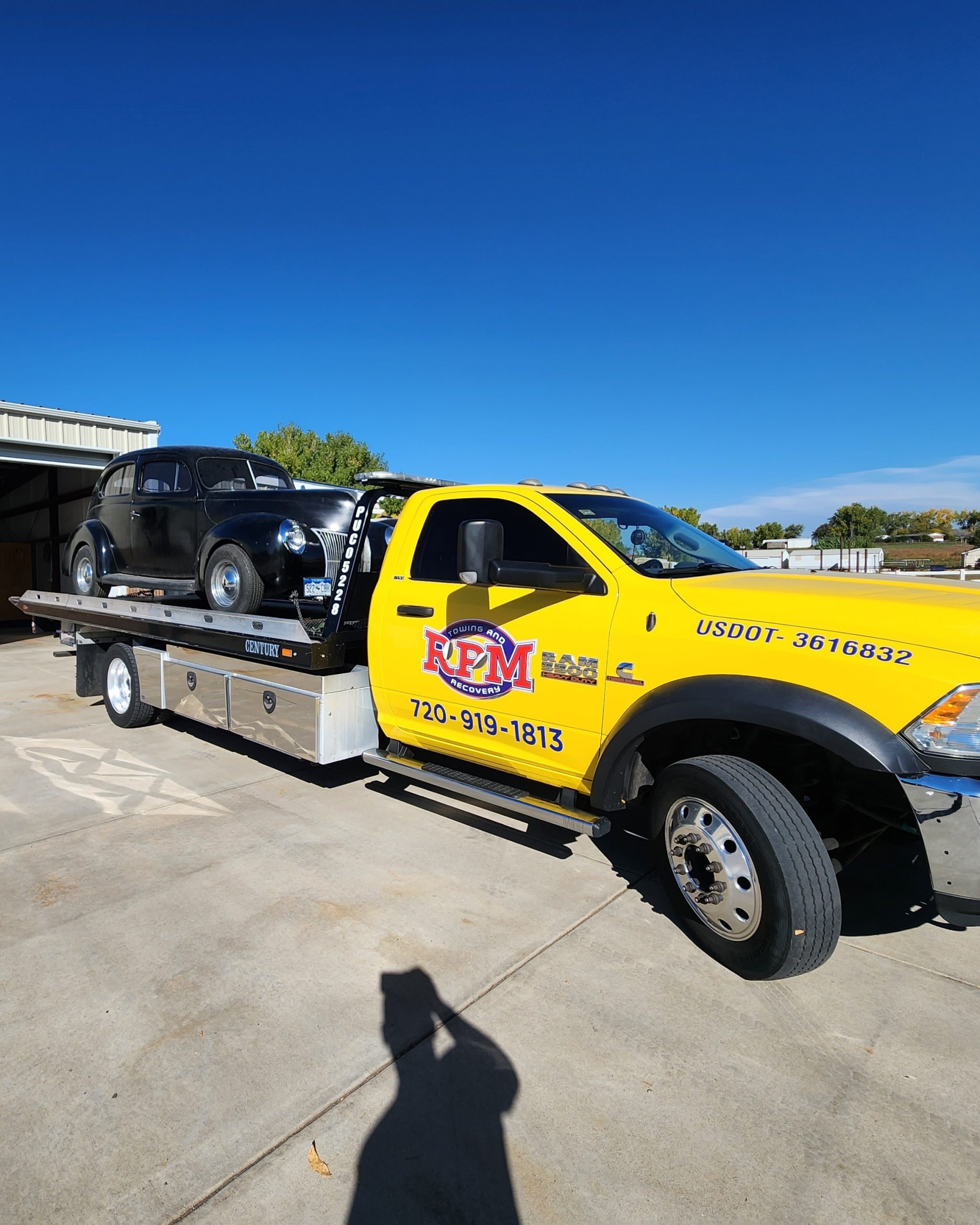 Just A Hop, Skip, & A Jump Away
We're located just a 23-minute drive up Route 225. That means motorists of Littleton never have to wait long to receive our help. Our drivers know the best roads to take and won't dilly-dally on the way. Just give our dispatcher your location and the rest is up to us.
We're committed to helping the motorists of Littleton whenever they need it most. Whether you're experiencing a roadside emergency or your car has broken down, our team of experienced technicians is here to help you get back on the road as quickly and safely as possible.
We understand how stressful and frustrating it can be to deal with unexpected car troubles, which is why we're always available to provide you with the highest level of service and support. We take pride in our commitment to customer satisfaction, and we always go the extra mile to ensure that you're completely satisfied with our work.
As a leading towing and roadside assistance provider in Littleton, we're dedicated to providing our customers with reliable, affordable, and efficient services. So if you find yourself in need of towing or roadside assistance, don't hesitate to give us a call. We're always here to help.
A Businessman & His Bimmer
Carter, a sharp-dressed businessman, had a busy day ahead of him, with important meetings and appointments to attend.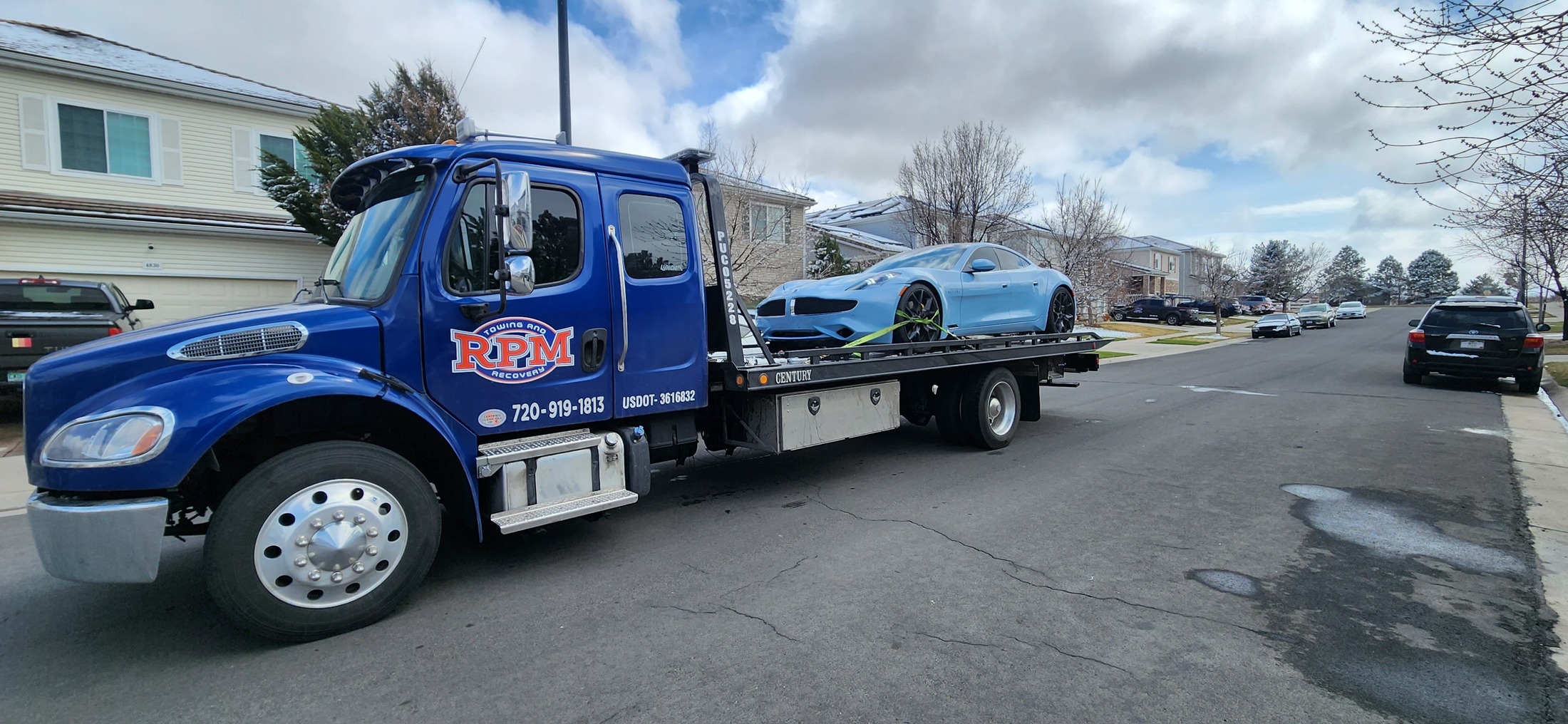 Unfortunately, his plans were disrupted when his BMW broke down due to water pump trouble along West Littleton Boulevard. Carter knew he needed to get his car fixed quickly to make it to his meetings, so he called Aurora RPM Towing & Recovery for help.
Our team of experienced technicians quickly arrived at the scene and assessed the situation. We knew that Carter needed a reliable and efficient repair, so we towed his car to a reputable auto repair shop in Littleton. There, his water pump was replaced. No serious damage had been done to the Bimmer's engine.
Thanks to our quick and reliable service, Carter was able to get his car repaired and make it to all of his important meetings and appointments on time. At Aurora RPM Towing & Recovery, we're committed to helping busy professionals like Carter get back to their daily routines.
Dial (303) 731-3863.
Aurora RPM Towing & Rcovery: Bringing You Back on the Road to Safety, Anytime and Anywhere
Aurora RPM Towing & Recovery is a trusted and dependable towing and recovery service provider serving Aurora, Colorado, and the surrounding areas. With our experienced team and modern fleet of tow trucks, we are committed to providing prompt and reliable assistance whenever you find yourself in need. Whether it's a breakdown, accident recovery, or simply transporting your vehicle to a different location, Aurora RPM Towing & Recovery is ready to lend a helping hand. Our skilled and professional drivers ensure the safe handling of your vehicle, while our 24/7 availability means we are always there when you need us the most. With a dedication to customer satisfaction and a track record of excellence, Aurora RPM Towing & Recovery is the go-to choice for all your towing and recovery needs.