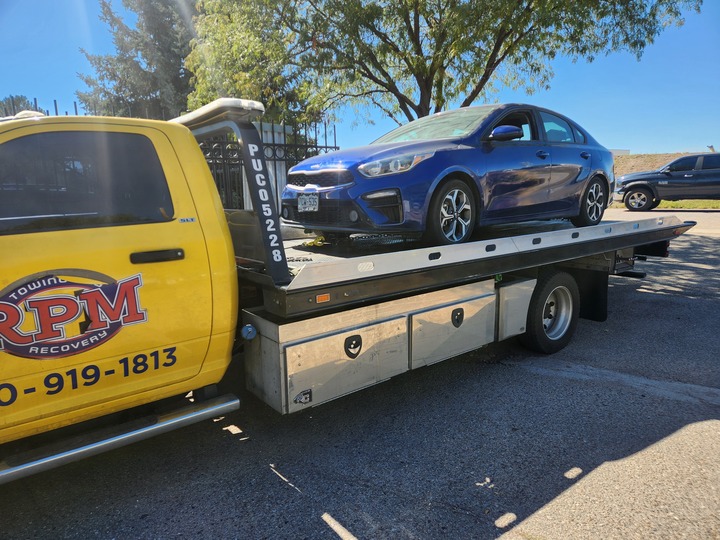 Denver, Colorado is a bustling city nestled in the Rocky Mountains, known for its stunning natural beauty, vibrant arts and culture scene, and friendly locals. The city is home to several popular tourist attractions, including the Denver Art Museum, the Denver Botanic Gardens, and the Red Rocks Amphitheater. Additionally, Denver is famous for its craft beer and culinary scene, with an abundance of local breweries and farm-to-table restaurants. The city is also a gateway to several outdoor adventures, including hiking, skiing, and white-water rafting.
Now what does any of this have to do with towing? Not a darned thing—unless you consider that while you're out there enjoying those gardens and museums and Red Rocks shows, getting your vehicle towed safely will never be an issue, because you've got Aurora RPM Towing & Recovery to help.
With our prompt and professional towing services in Denver, we can help clear accidents and disabled vehicles from the roadways quickly, reducing traffic congestion and improving safety. Additionally, our recovery services can assist with the removal of large and heavy equipment, such as construction machinery, that may impede traffic flow. Aurora RPM Towing & Recovery's expertise and equipment can also be valuable in emergencies, such as natural disasters or vehicle crashes. Our dedication to providing efficient and reliable services makes them a valuable asset to the city of Denver. Dial (303) 731-3863 now!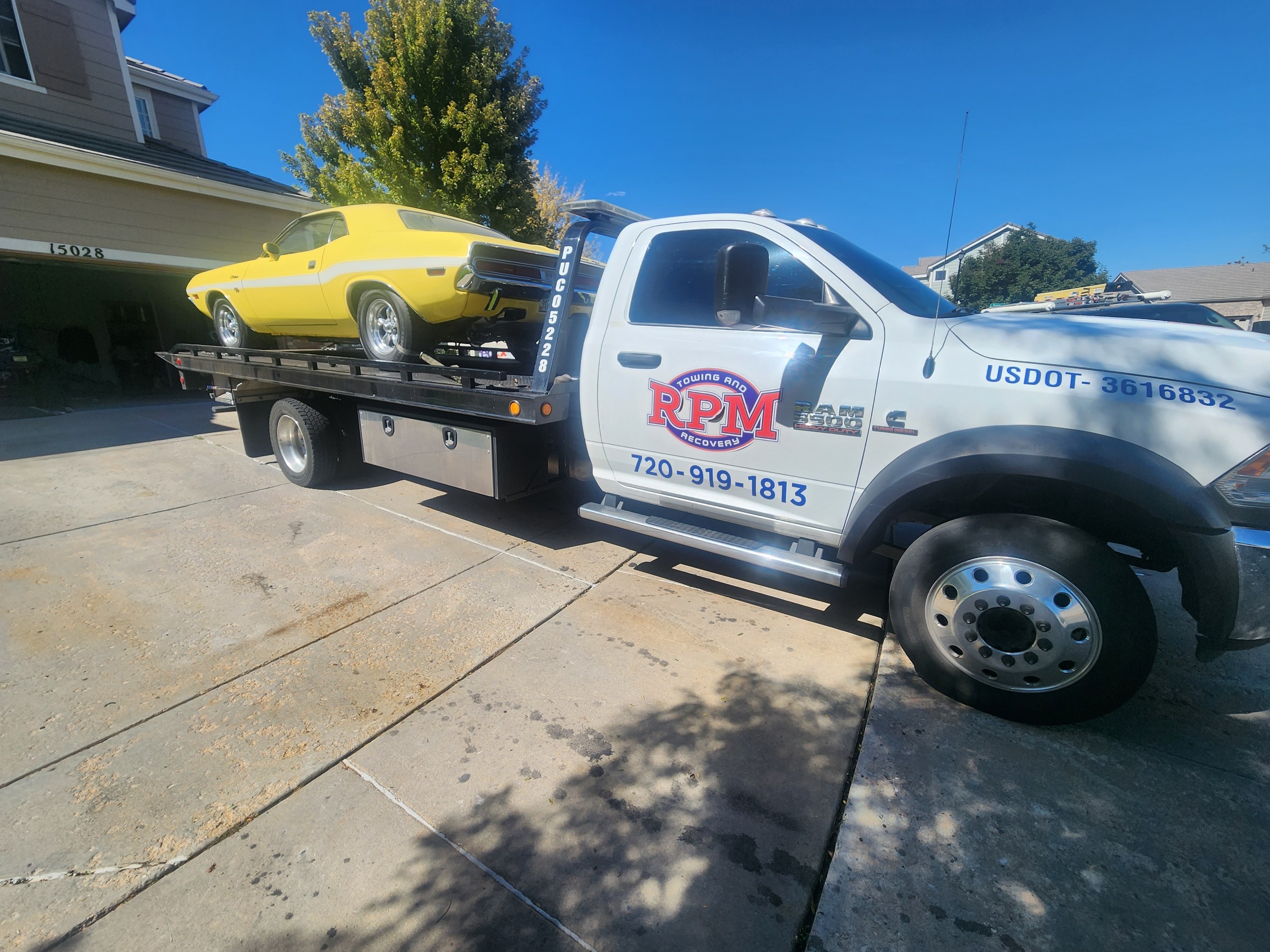 Why Denver Trusts Us
Denver trusts Aurora RPM Towing & Recovery for several reasons, including:
Friendly Drivers: Our drivers are professional, courteous, and always willing to go above and beyond to ensure our customers are satisfied.

Low Rates: We offer competitive rates for all of our towing and recovery services, ensuring our customers receive affordable and reliable assistance.

Modern Tools and Trucks: Our state-of-the-art equipment and well-maintained trucks allow us to efficiently handle any towing or recovery situation.

Extensive Knowledge of the Area: With years of experience serving the Denver area, our team has extensive knowledge of local roads, traffic patterns, and the best routes to take to reach our customers quickly and safely.
All of these factors have earned us the trust and loyalty of Denver residents and businesses who rely on our services whenever they need towing or roadside assistance, including jumpstarts and lockouts. Call us today at (303) 731-3863.
Now when we say we serve Denver, we mean ALL of Denver. Our drivers have been to just about every part of the city there is, including: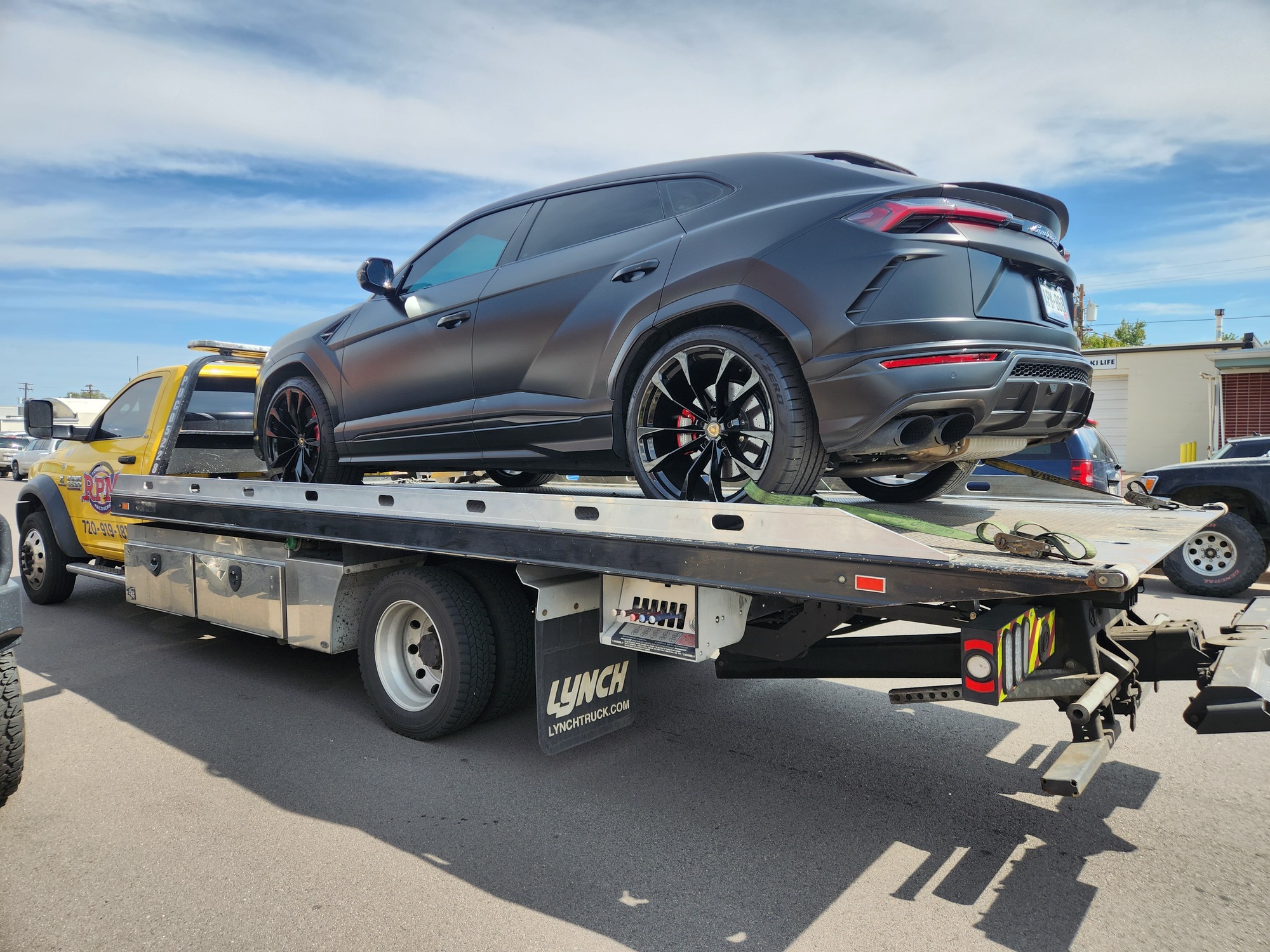 LoDo (Lower Downtown)

Highland

Capitol Hill

Cherry Creek

Five Points

Wash Park (Washington Park)

RiNo (River North)

Baker

Uptown

City Park



So if you ever find yourself stranded in need of tow, from anywhere in The Mile High City, just give us a call. Our dispatchers are ready 24 hours a day, 7 days a week to send assistance.
With attractions ranging from outdoor adventures to world-class museums and restaurants, Denver has something to offer everyone. And with the help of trusted companies like Aurora RPM Towing & Recovery, Denver can continue to thrive as a welcoming and accessible destination for residents and visitors alike. Call us today at (303) 731-3863!
Aurora RPM Towing & Rcovery: Bringing You Back on the Road to Safety, Anytime and Anywhere
Aurora RPM Towing & Recovery is a trusted and dependable towing and recovery service provider serving Aurora, Colorado, and the surrounding areas. With our experienced team and modern fleet of tow trucks, we are committed to providing prompt and reliable assistance whenever you find yourself in need. Whether it's a breakdown, accident recovery, or simply transporting your vehicle to a different location, Aurora RPM Towing & Recovery is ready to lend a helping hand. Our skilled and professional drivers ensure the safe handling of your vehicle, while our 24/7 availability means we are always there when you need us the most. With a dedication to customer satisfaction and a track record of excellence, Aurora RPM Towing & Recovery is the go-to choice for all your towing and recovery needs.