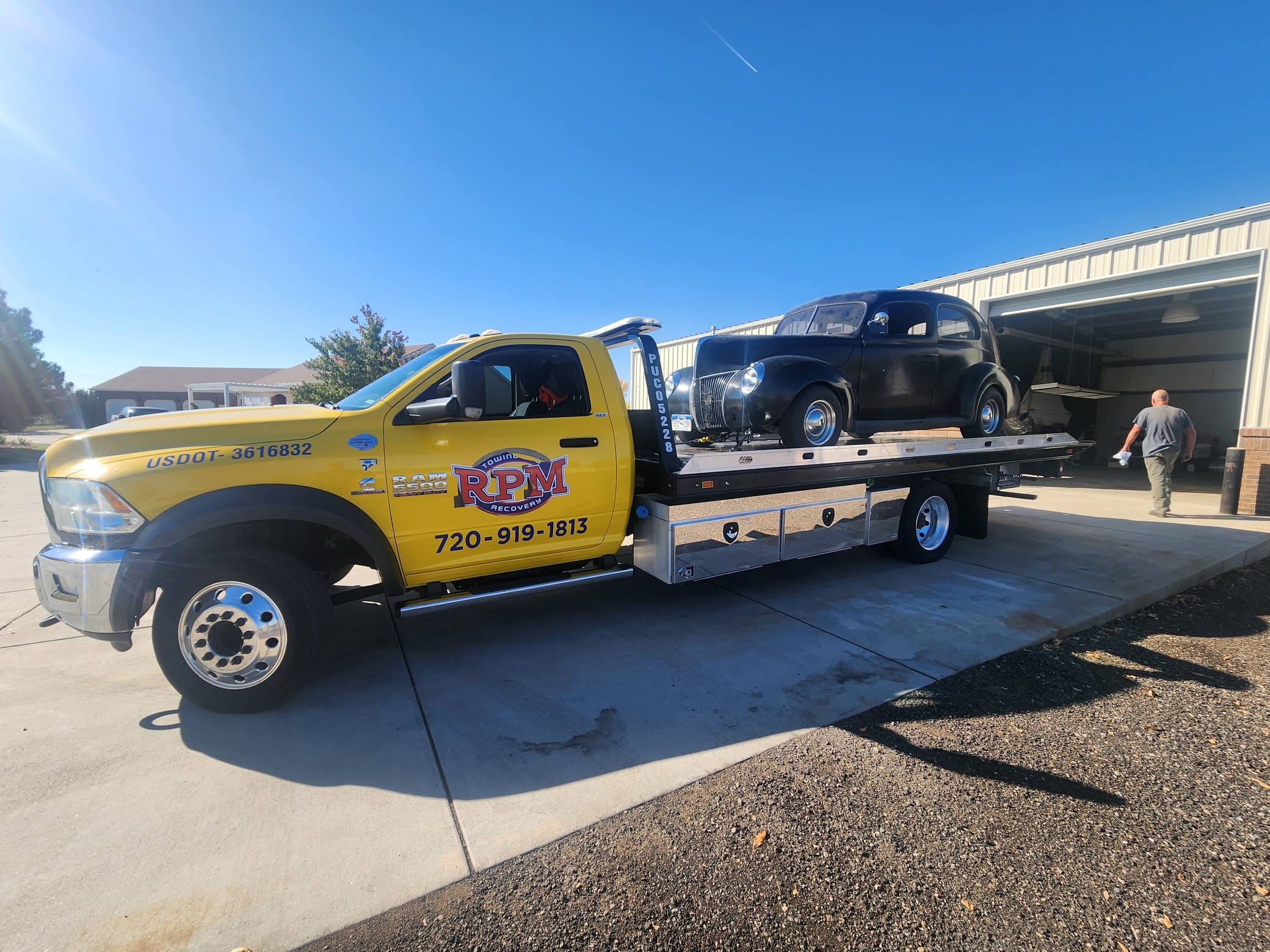 Aurora RPM Towing & Recovery is your trusted partner for all towing and recovery needs in the tri-county area of Arapahoe, Adams, and Douglas County, Colorado. As a dedicated service provider, we're always offering reliable assistance to motorists in distress. With a profound understanding of the local terrain and an unwavering commitment to prompt service, our skilled drivers ensure that no stranded motorist is left waiting.
Our extensive service covers many towns in the tri-county region. From bustling urban centers to serene suburban neighborhoods, we have you covered.
Some of the towns we proudly serve include:
Aurora

Englewood

Centennial

Littleton

Parker

Castle Rock

Thornton

Brighton

Commerce City

Westminster

Lone Tree

Highlands Ranch

Castle Pines

Bennet



Rest assured, our knowledgeable drivers are intimately familiar with the intricacies of these areas, navigating the streets with unparalleled expertise.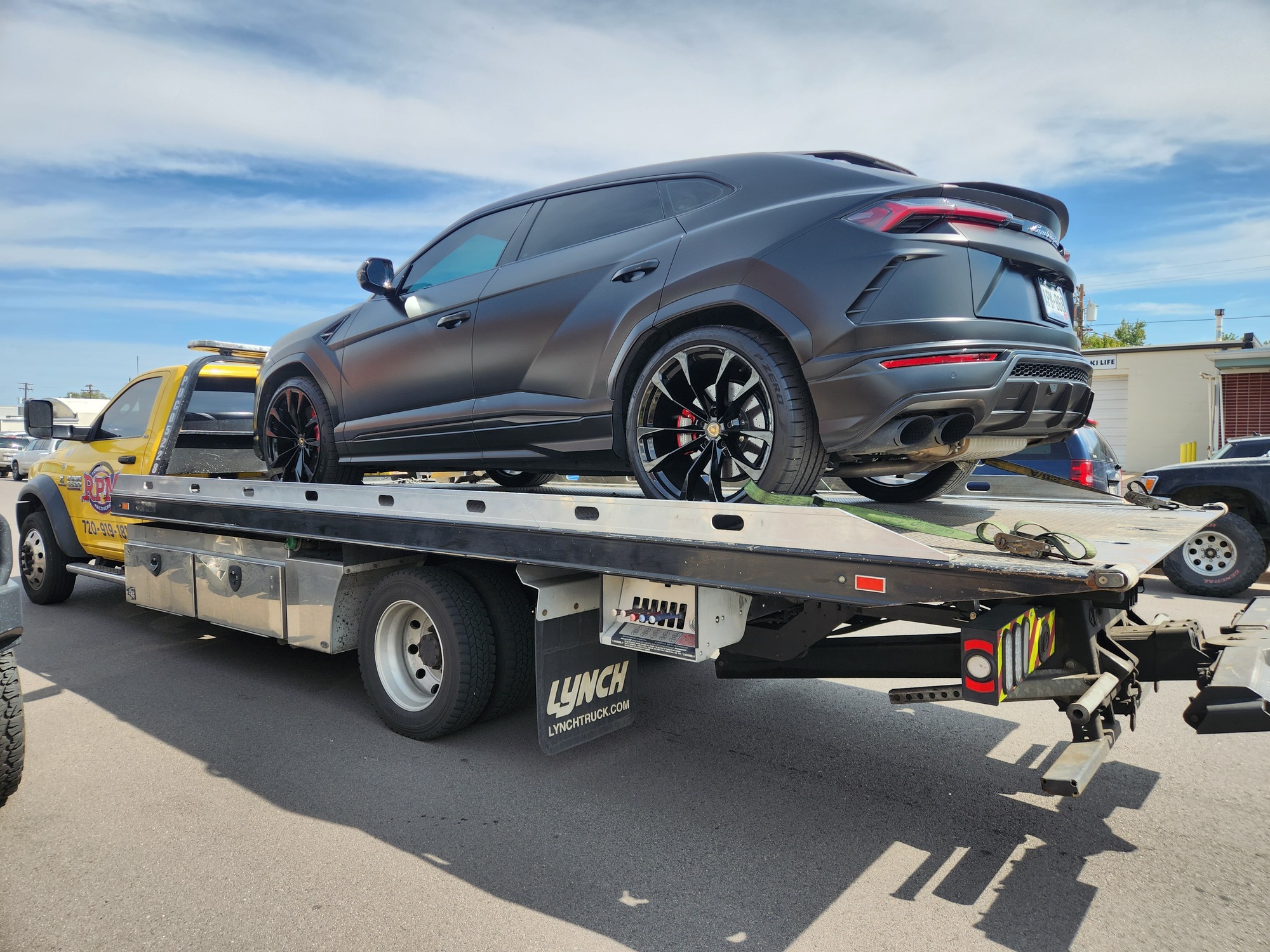 When it comes to providing towing and recovery services, we understand that each situation is unique. That's why we have a diverse fleet of tow trucks tailored to meet different needs. From flatbed tow trucks suitable for transporting delicate vehicles to wheel-lift tow trucks capable of safely towing sedans and smaller vehicles, we have the right equipment to handle any towing requirement efficiently and effectively. Our drivers are extensively trained in the operation of these specialized trucks, ensuring the utmost care and professionalism when handling your vehicle.
We also recognize that vehicle emergencies can occur at any time, often leaving motorists feeling helpless. That's why Aurora RPM Towing & Recovery offers round-the-clock, 24/7 emergency roadside assistance. Whether you find yourself with a flat tire, a dead battery, or locked out of your vehicle, our dedicated team is just a phone call away. We swiftly dispatch our experienced roadside assistance professionals to your location, armed with the necessary tools and expertise to get you back on the road as quickly as possible.
At Aurora RPM Towing & Recovery, our commitment to customer satisfaction is unwavering. We understand the frustration and stress that accompanies being stranded on the side of the road. That's why we prioritize fast response times and efficient service delivery.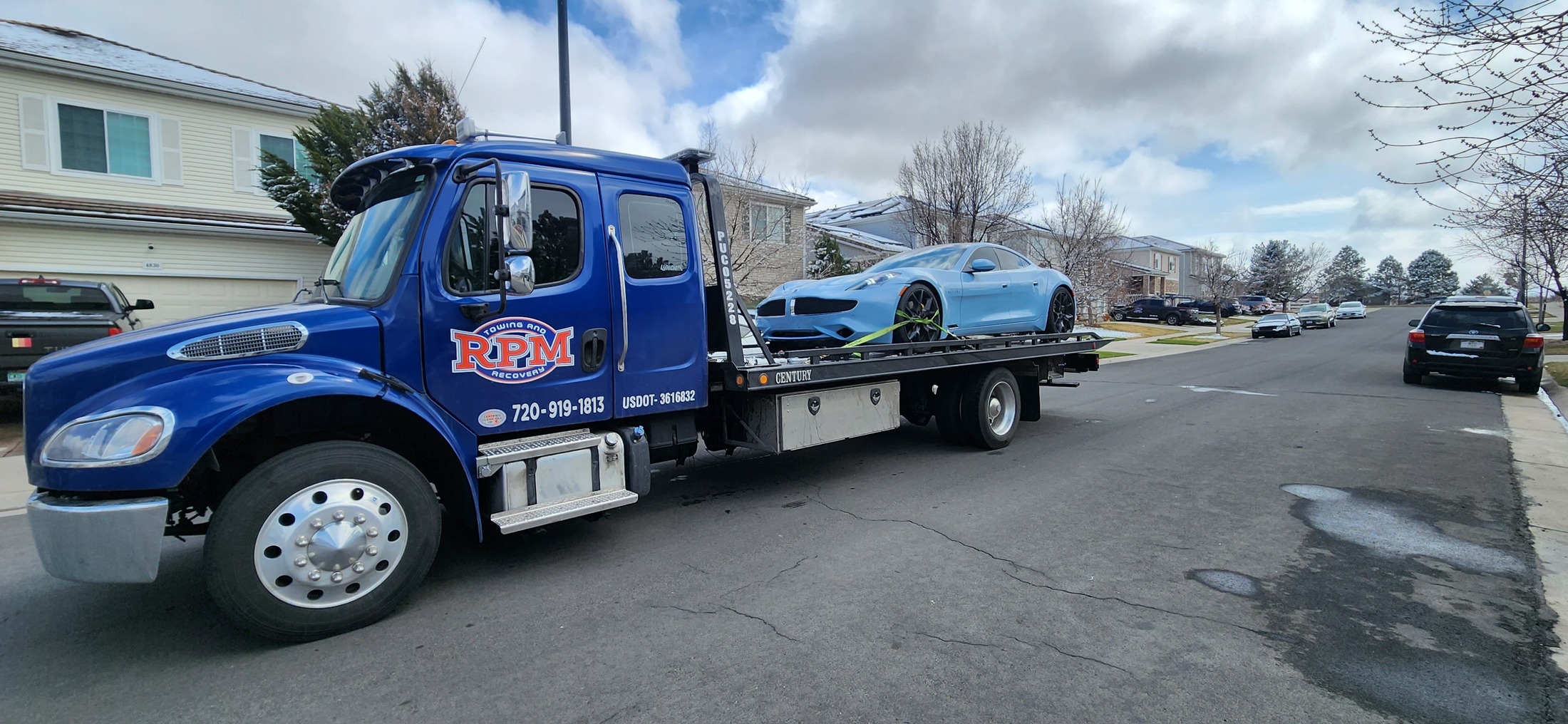 When you call upon us, you can rest assured that our drivers will arrive promptly and work diligently to resolve your situation with the utmost care and professionalism.
We appreciate being a trusted and reliable towing and recovery service in the tri-county area. Our drivers are not only experienced professionals but also friendly and compassionate individuals who understand the challenges you may be facing. We strive to provide not just efficient service but also peace of mind and support during what can be a trying time.
Whether you find yourself in need of a tow, emergency roadside assistance, or any other automotive recovery service, trust Aurora RPM Towing & Recovery to be your dependable partner. With our in-depth knowledge of the local area, diverse fleet of tow trucks, and commitment to exceptional customer service, we are here to serve you whenever you need us. Reach out to us at any hour, and let us assist you in getting back on the road safely and swiftly.
Contact Aurora RPM Towing & Recovery at (303) 731-3863.
Aurora RPM Towing & Rcovery: Bringing You Back on the Road to Safety, Anytime and Anywhere
Aurora RPM Towing & Recovery is a trusted and dependable towing and recovery service provider serving Aurora, Colorado, and the surrounding areas. With our experienced team and modern fleet of tow trucks, we are committed to providing prompt and reliable assistance whenever you find yourself in need. Whether it's a breakdown, accident recovery, or simply transporting your vehicle to a different location, Aurora RPM Towing & Recovery is ready to lend a helping hand. Our skilled and professional drivers ensure the safe handling of your vehicle, while our 24/7 availability means we are always there when you need us the most. With a dedication to customer satisfaction and a track record of excellence, Aurora RPM Towing & Recovery is the go-to choice for all your towing and recovery needs.